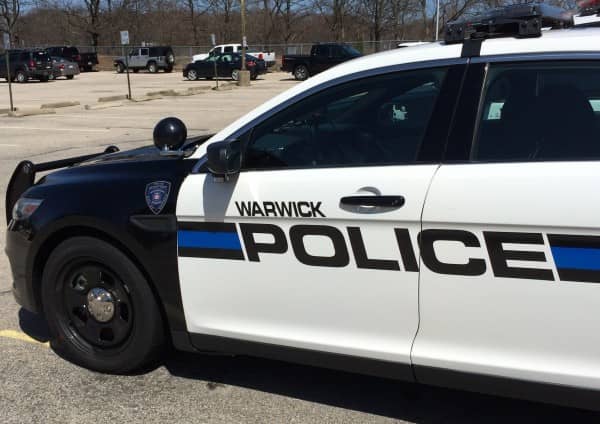 WARWICK, RI — Warwick Police charged a 47-year-old Pawtucket woman with selling toxic vapors after answering a report at Staples, 1276 Bald Hill Road of someone "huffing" in their car.
Huffing involves inhaling the contents of pressurized spray cans for high produced by the chemical used to pressurize the container.
Officers responded to the store lot and spoke with the woman in question in a gray 2010 Honda Civic, identifying her as Emily Meyer, 47, of 183 Barton St., Pawtucket, RI, according to the report of officer Nicholas Demarco, among the responding officers.
Demarco noted a 10-ounce can of compressed air used for dusting off electronics in the passenger's seat next to Meyer, according to the officer's report. She admitted to inhaling the contents of the can, according to the report. Demarco asked her to step out of the Honda.
Demarco noted Meyer's pupils were very small, and asked if Meyer had had any other substance. Meyer said she had also taken methadone, according to the report.
Inside the store, the store employee who had called said Meyer had bought three cans of the air duster, waiting an hour in between each purchase. He said he had seen her huffing the latest can in the lot.
Back in the lot, Meyer admitted to having bought a second can, telling Demarco she had thrown it away, and later admitted to having bought three cans. She refused to say where she had thrown away the cans, according to the report.
An ambulance arrived and offered to treat Meyer for inhaling the substances, but she refused, and the rescue unit left. Demarco arrested her and transported her to Warwick Police Headquarters, 99 Veterans Memorial Drive, Warwick. Her car was towed by Scorpio's towing.
At headquarters, Demarco charged Meyer with one count of sale, possession and use of toxic vapors. She was later transported to Kent Hospital for treatment as a safety precaution.
Meyer was arraigned on the charge in Third District Court June 28.