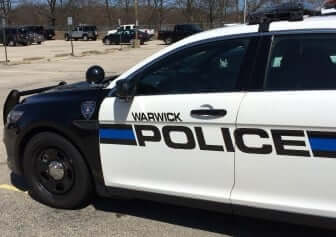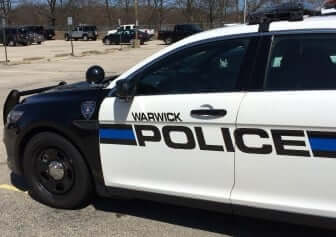 WARWICK, RI — On Dec. 31 at 12:18 a.m., Officer Michael Bailey was patrolling the lot of the Radisson hotel at 2081 Post Road when he found a woman sleeping inside a white Toyota Corolla reported stolen.
Bailey found the white 2015 Corolla idling in a parking spot at the hotel, with the woman, Tiffany Russel, 36, of 2081 Post Road, Apt. 114, Warwick, in the driver's seat, sleeping. The car was reported stolen from Richmond Motor Sales and Rental, 700 N Main St., Providence, RI.
Officer Keara Enos met Bailey at the lot, and then Bailey knocked on the car's window to wake the woman and speak with her. Russell told him she was sleeping in the car waiting for her husband to return to work, because she had gotten locked out of their hotel room. She said the car had been rented by her lawyer, and she was unaware it was overdue to be returned or reported stolen.
Bailey handcuffed Russell and placed her in his cruiser, then transported her to Warwick Police Headquarters, 99 Veterans Memorial Drive, where he charged her with Driving without Consent of Owner or Lessee. She was held for a hearing in Third District Court.
The Corolla was towed from the lot by P&P Towing.