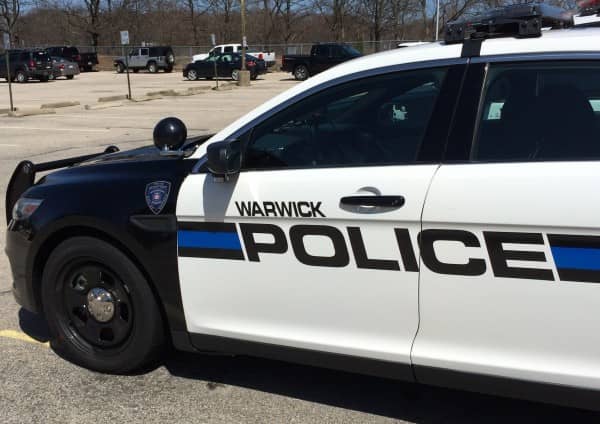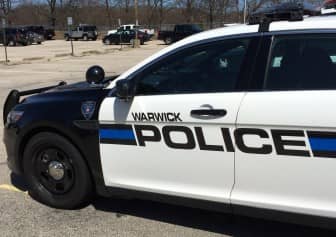 Warwick, RI — Warwick Police arrested a West Warwick woman May 17 after the city's animal control officer discovered two malnourished, ailing dogs in a feces-strewn East Avenue apartment she'd recently been evicted from.
Officer Charles Austin Jr. arrested Judith D. Carroll, 51, of 1517 Main St., West Warwick at about noon that day after entering the apartment at 720 East Ave. with Sheriff Thomas Sherman and Animal Control Officer Amy Violett, the officer reported.
Violett had been called to the building on May 16, following up on a May 14 report that Carroll had abandoned two dogs at the apartment. Carroll had not been home at the time, and Violett reached her by phone, according to her report.
Carroll said she'd be returning that evening to care for the dogs, and that she intended to turn them over to the RISPCA the next day, May 17. Violett said she'd follow up at the apartment that day to ensure the animals were turned over to the agency.
Before that appointment was kept, however,  on May 17, Violett met with Sherman, who gave her permission to enter the building to retrieve the dogs. Violett, Sherman and a locksmith entered the apartment, finding both dogs in a feces-strewn interior, each animal in medical distress, according to Violett's report.
In the living room, Violett found a brown 15-year-old Pomeranian dog, Snaps, lying on a blanket, curled in a ball. To determine if the dog was alive, Violett felt its chest for signs of breathing. Violett gently rubbed the dog on the back and the animal lifted its head. The dog appeared frail, had fleas, and hair loss from a skin condition, and was missing both eyes.
Upstairs, Violett found a second dog, a 5-year-old German shepherd-rotweiller mix, Tasha, which appeared in good health.
Throughout the apartment, Violett reported finding feces, garbage and urine. She was not able to find any food left out for the dogs, or food bowls or bags of food.
Austin arrested Carroll, charging her with two counts of unnecessary cruelty to animals and transported her to Warwick Police Headquarters for processing. The dogs were transported to the Warwick Animal Shelter.