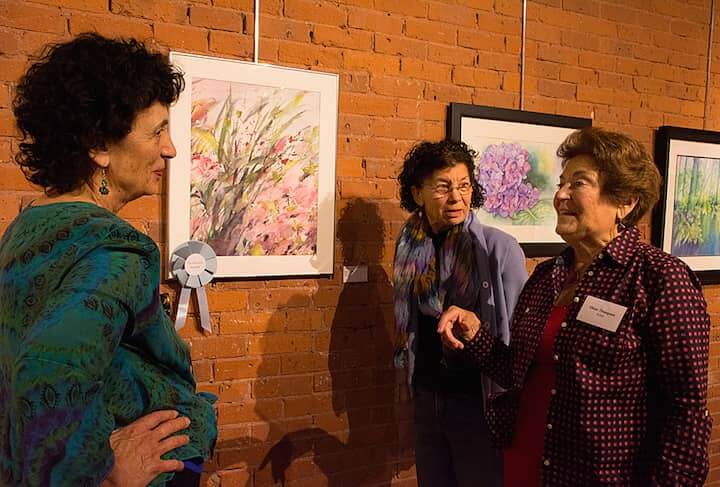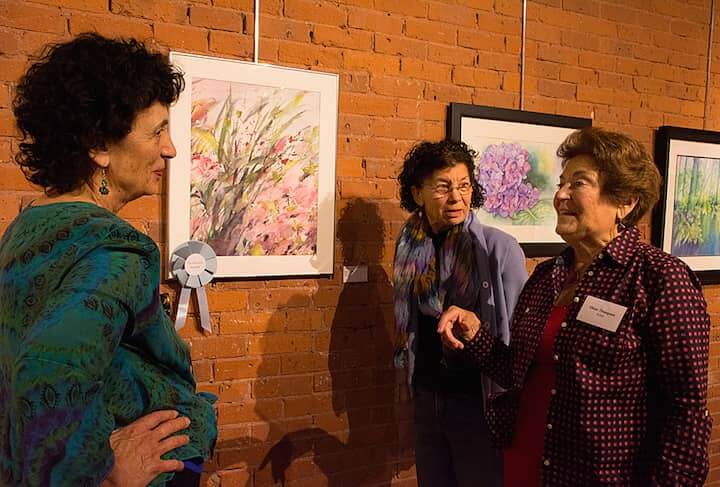 Warwick, RI – Warwick Museum of Art's "Colors of Spring" exhibit opened Wednesday, showing off more than 30 works by 23 artists, with a bonus show from 4-H students downstairs.
About 30 people showed for Wednesday night's opening reception. Attendees mingled with the artists and talked about their work as they enjoyed light refreshments in the bare-brick main gallery, adorned chiefly with the fruits of the artists' labor.
Juror Nancy Gaucher-Thomas selected 2 Excellence Award winners, announced during the show: Elinor Thompson for her painting, "Wild Flower", and Marc Jaffe for his painting, "Memory Garden."
Thompson's "Wild Flower" was also used as the feature image for the exhibit.
After a lingering circuit of paintings, drawings and photographs celebrating the anxiously-anticipated arrival of spring, browsers in the know followed the stairs to the museum's basement, where the 4-H Student Art Show is hanging through May 29.
The show exhibits the work of 26 young artists from the 4-H community, more recently viewed during the group's annual show at the Warwick Mall.
The exhibits are free and open to all; donations of $3-$5 will be gratefully accepted in the gallery box. There's plenty of free parking behind WMOA and Budlong Library.
The Museum is open to visitors from 10 a.m. to 5 p.m. Tuesday through Friday and 10 a.m. to 3 p.m. on Saturday.