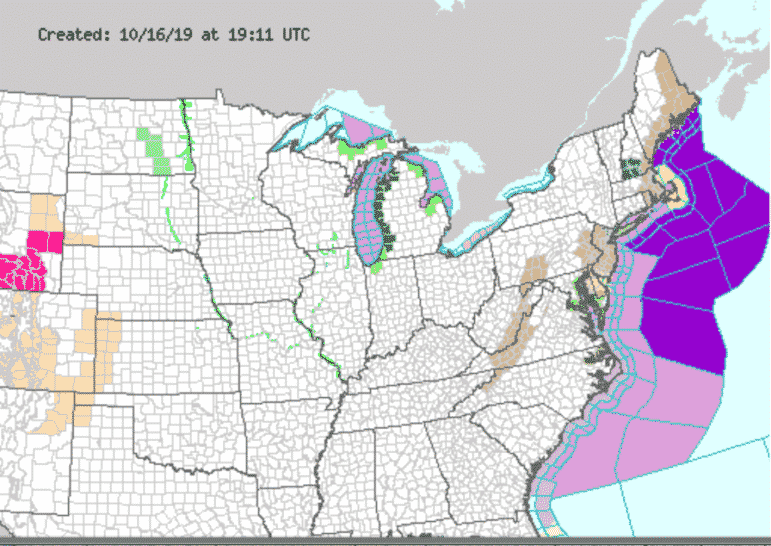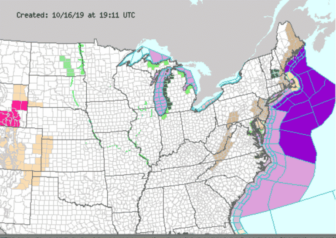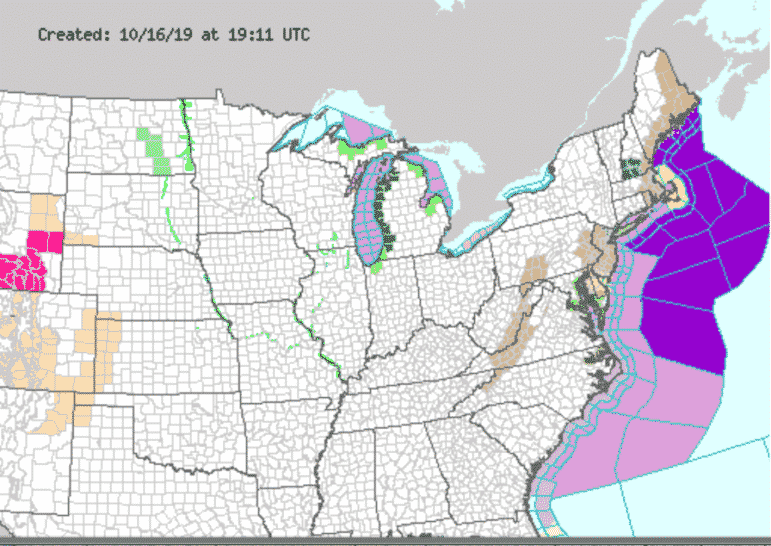 WARWICK,RI — The National Weather Service has issued a high winds advisory for eastern Rhode Island, including Warwick and eastern Kent County, and southern Massachusetts, with gusts of up to 50 mph starting at 10 p.m. tonight and lasting through 6 p.m. Thursday.
Southwest winds are expected to reach 20 to 30 mph with gusts up to 50 mph, according to the NWS.
The advisory is in effect for Eastern Kent, Bristol, Washington, and Newport Counties, including Block Island, in Rhode Island. In Massachusetts, Southern Bristol and Southern Plymouth Counties will be affected. This includes the cities and towns of Fall River, New Bedford, Mattapoisett, East Greenwich, Warwick, West Warwick, Bristol, Narragansett, Westerly, Newport, and New Shoreham.
Gusty winds could blow around unsecured objects. Tree limbs could be blown down and power outages may result, the weather service warns. Officials also advise motorists to use extra caution when driving during the warning period, especially if operating a high profile vehicle. Homeowners should secure outdoor objects ahead of the expected winds.
The NWS forecasts rain starting before 11 p.m., then rain and possibly a thunderstorm between 11 p.m. and 3 a.m., then rain likely after 3 a.m. Some of the storms could produce heavy rain. There will be a 33 percent chance of rain throughout the day Thursday.
For additional information on the weather during this time, listen to NOAA Weather Radio or visit weather.gov.