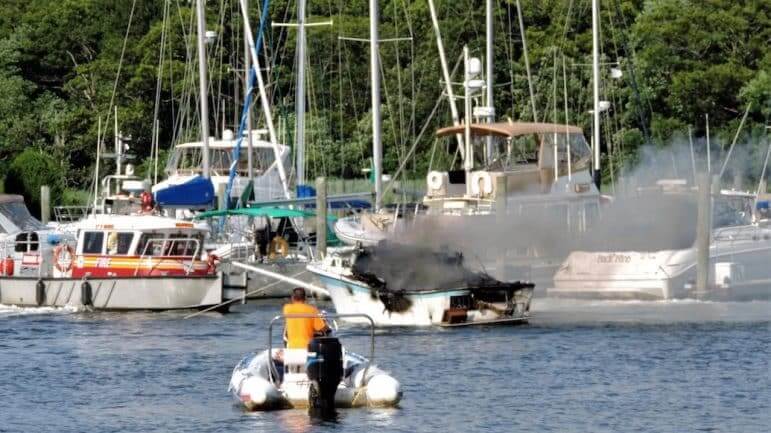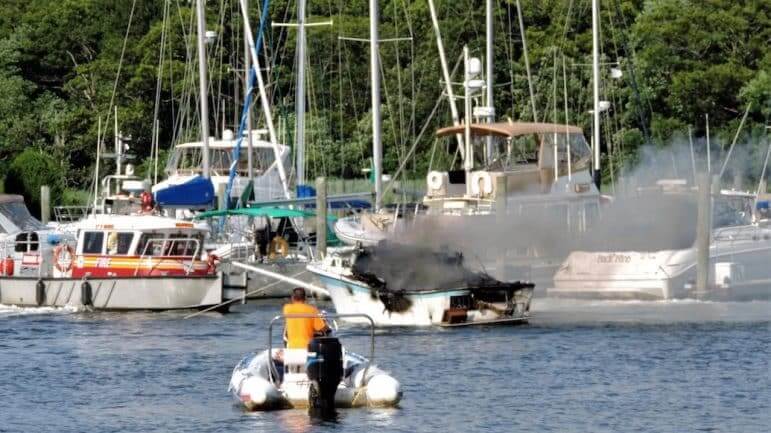 WARWICK, RI — An unidentified man who suffered "minor to moderate" burns to his extremities in a boat fire Saturday at 4:45 p.m. had just finished fueling the vessel when it caught fire at the Fair Winds Marina, the Warwick Fire Department reports.
An initial investigation and information from witnesses at the scene indicates the fire was the result of a fuel vapor explosion. The man had just finished putting about 50 gallons of fuel in the boat, Govueia said.
The man had been living on the boat, said Govueia.
When firefighters aboard Marine 4 arrived at the 2 Seminole St. location, the boat, which had been connected to the end of the fuel deck, was no longer connected, he said.
The Marine 4 unit directed water at the fire and towed the boat to the Oakland Beach boat ramp so they could extinguish the entire boat, Govueia said. Extinguishing the fire took about 45 minutes.
Govueia said that once the fire was out, the firefighters used a crusher to compact the boat and disposed of it in a dumpster.
The identity of the man has not been released as the State Fire Marshal's Office investigates the fire and the DEM investigates the possible impact of fuel in the water, both routine responses in the case of a fire on the water.