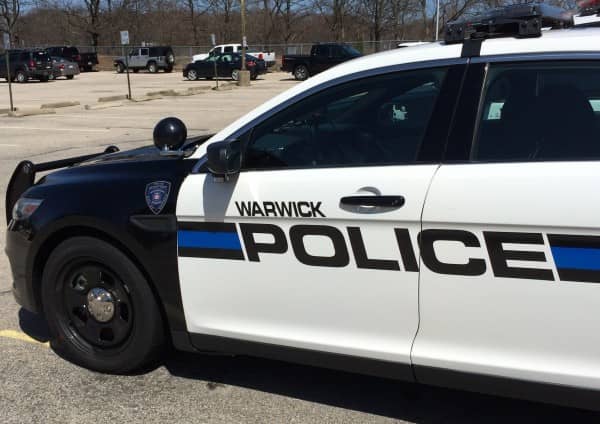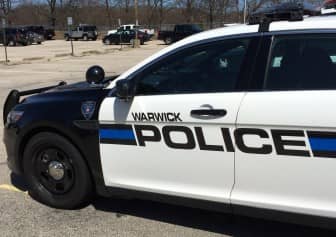 WARWICK, RI — Officer Christopher Cote was called to 2227 West Shore Road for a report of a crash that had knocked the tire off an SUV, and arrested the driver on a DUI charge after noting the strong odor of alcohol on his breath and other clues to the man's possible intoxication, including poor performance on sobriety tests.
Cote arrived at the address to find a black 2016 Chevy Tahoe heavily damaged on its front and right sides, according to the officer's report. It appeared as if the SUV had struck the curb, then a stone barrier with a stop sign in it. The stone barrier had in turn been flung into the sign for Sam's Inn. The SUV had continued to strike a telephone pole before coming to a stop another 50 feet down the road, Cote reported.
Cote saw numerous pieces of debris around the SUV including the vehicle's tire, a piece of a fender, and other parts.
Cote spoke with the driver, who was standing outside the SUV, identifying him as Antero Cortes, 32, of 435 Hickory St., Washington Township, New Jersey. As they spoke, Cote reported smelling a strong odor of alcohol on the man's breath. Cortes told the officer he had just left a club in Providence where he had met clients and had been on his way to his hotel.
Cote asked him to perform some sobriety tests, which he agreed to. Cortes exhibited a lack of smooth pursuit and involuntary eye movements in his vision, did not maintain heel-to-toe cadence during a walk and turn test and could not balance safely on one foot.
Cote arrested Cortes on suspicion of driving under the influence of alcohol, and transported him to Warwick Police Headquarters, 99 Veterans Memorial Drive, where he refused a breath alcohol tests. Cote charged him with DUI, first offense, blood alcohol unknown, and cited for lane violations and refusing the breath test.