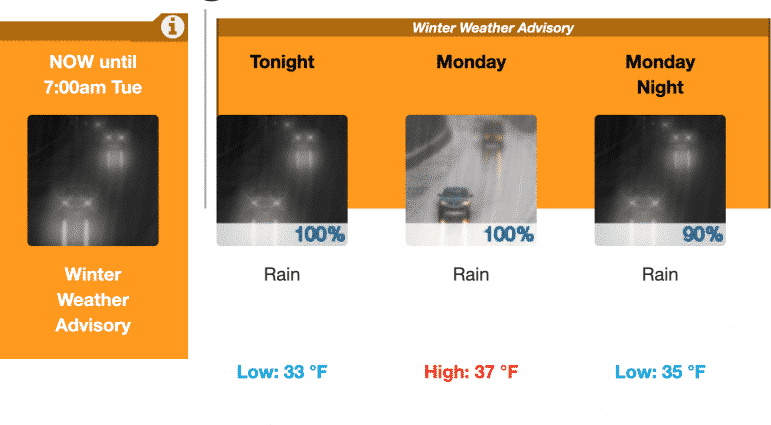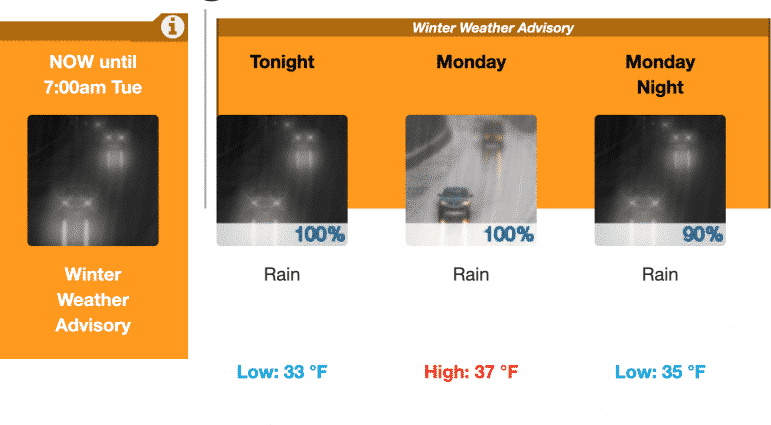 TAUNTON, MA — The final days of 2019 are going to be icy and cold, with slippery conditions for commuters, according to a National Weather Service winter weather advisory running from Sunday night into Tuesday morning.
The snow and sleet accumulations of up to one inch and ice accumulations of a light glaze. Winds gusting as high as 35 mph along the east coastal MA shoreline are possible.
Consequently, the NWS advises drivers to slow down and use caution while traveling.