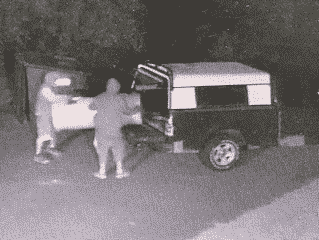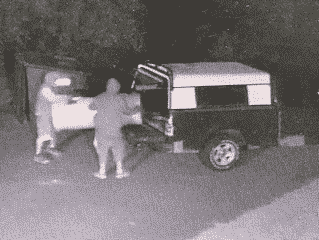 WARWICK, RI — The Warwick Police Department posted an alert on Facebook today seeking information on the late-night theft of scrap metal and water heaters from a local plumbing company.
According to the Facebook post, the suspects made four trips to William J. Riley Plumbing & Heating, 15 New

England Way, between 1 and 4:30 a.m. on Aug. 28 to remove the metal and 10 discarded tanks from the company's property.
Surveillance photos show two suspects placing the materials in an older model dark-colored pickup truck with a white cap on its bed.
Anyone with information is asked to contact Det. Patrick McGaffigan at (401)468-4253, or by email at [email protected]