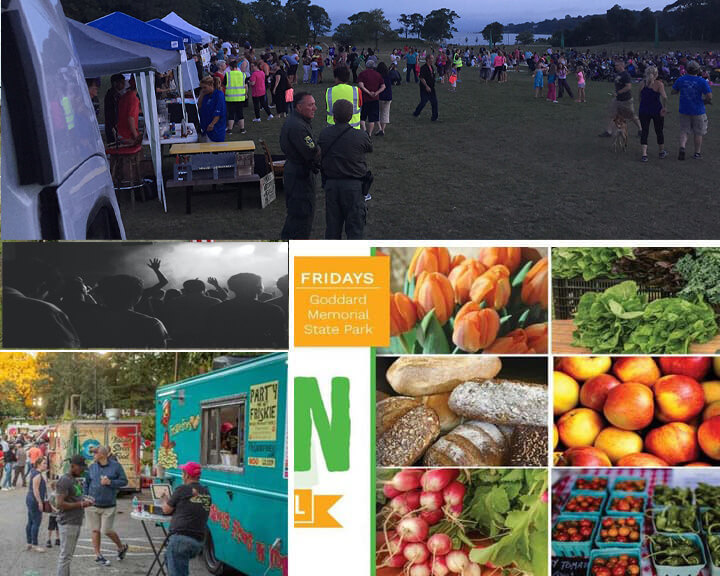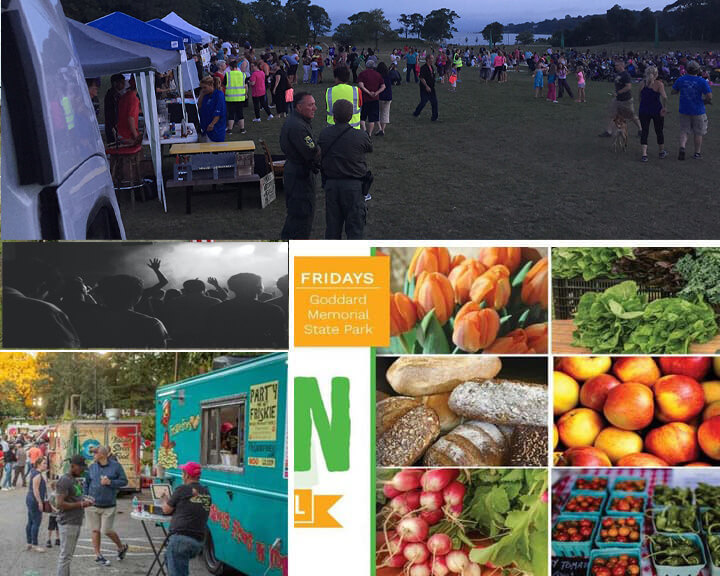 WARWICK, RI — The Warwick Weekend begins a little early with a free movie and food trucks at Rocky Point Park, followed by the usual summer activity fare and a benefit concert on Saturday
The weekend weather forecast predicts a mostly rain-free series of days, if a little cloudy and foggy. On Sunday, prepare for the possibility with a hat and an umbrella, and keep an eye on the sky.
Do you have a community, non-profit or fundraising event you'd like to see included in an upcoming Warwick Weekend? FIRST, enter it into our self-serve calendar, THEN, alert [email protected].
Warwick Weekend Thursday:
Free movies @ Rocky Point Park Bring your family, friends, a blanket or chair and watch a movie while sitting on the grass under the stars at Rocky Point. All movies begin at dusk, weather permitting. FOOD TRUCKS beginning at 5:30 p.m.
Guests can enjoy the breathtaking view of Narragansett Bay and then find their favorite spot on the grassy field, once the mid-way of Rocky Point Amusement Park, for a family friendly movie under the stars.
Warwick Weekend Friday:
Goddard Park Farmer's Market Every Friday through Columbus Day Weekend, RI Grown, DEM's farmer's market program, hosts farmer's market at Goddard Park selling delicious and freshly-harvested local foods direct from the farm to your dinner table.
Haven Benefit Concert A night of music with special guest worship leader, Zac Lenz, of His Providence Church to launch the opening of the Haven space on Warwick Neck. Pastor Scott of Renaissance Church, who will be directing the Haven, will be sharing what this new space will be all about. Admission is free, but donations toward the center are encouraged. Food and beverages will be for sale (cash only). All sales benefit the center.
Roger Williams Food Truck FridaysThe Carousel campus at Roger Wiliams Park Zoo has a lot of open space and rolling hills shaded by trees, the perfect spot to grab dinner from a food truck and listen to music and entertainment during the park's Food Truck Fridays event. If you miss this one, don't worry. They're going on every Friday till the fall.
Bring your own Improv This interactive improv show at the Warwick Center for the Arts welcomes voluntary audience participation! You can participate in one of three ways: applaud for a scene you like, yell out fantastic suggestions, or if you feel you're ready, jump up and get involved with us on stage.
Community Sound Bath Free community gong bath provided by Sound Healing, Yoga, & Wellness, from 6-7 p.m., at the gazebo outside the Warwick Public Library, 328 Pawtuxet Ave Warwick, RI 02888.
Warwick Weekend Saturday:
  The Girls Group Exhibit This show seeks to illuminate the experience of girlhood through women artists. Our girlhood experiences establish the foundation for how we view the world throughout our lives. Whether it be through our relationships, career or personal journey, these elements of childhood remain with us buried deeply within. The Warwick Center for the Arts is open Wednesday – Saturday from 11a.m. – 3 p.m.
Sensory Play Saturday, Warwick Public Library Designed for families with children ages 4 to 8, especially welcoming those children on the spectrum.  Drop in to the Children's library program room anytime between 10 a.m. & 12 p.m.  for sensory play.  Go at your own pace as you and your child visit the interactive stations to touch, see, and explore.
Soil Testing & Kiosk, URI Master Gardeners URI Master Gardener volunteers will conduct free soil pH testing, and answer your questions at the Kiosk.  The soil test helps determine soil pH levels and predominant soil texture, and provides basic information and recommendations for gradual correction of soil pH and compaction issues. This program will be outside, weather permitting, in the small meeting room if it's raining.