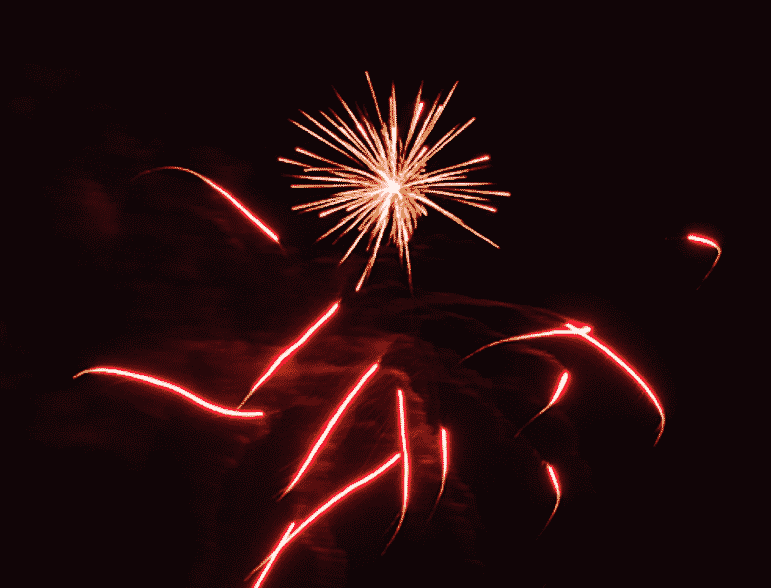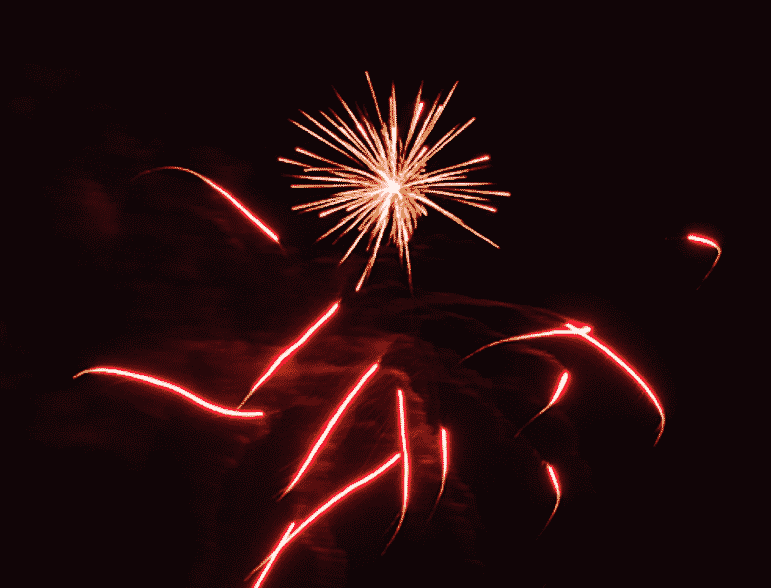 Update, July 3 at 1:30 p.m.: Warwick has rescheduled its fireworks display to Wednesday, July 5, due to inclement weather July 3.
Original post: WARWICK, RI — The Warwick Weekend is, naturally, strewn with fireworks as the nation celebrates its independence from a guy possessed of a garish affection for gold, spouting gibberish, and reluctant to admit defeat in the face of triumphant American Democracy.
Thank heavens America's done with that foolishness.
Let's have a look at some local festivities celebrating the continuing American defiance of tyrants and dictators as the holiday stretches the weekend beyond Sunday. In fact, Warwick's Fourth of July celebration happens Monday night, with a rain date on Wednesday, July 5, which may be needed. For a more comprehensive list of state-wide fireworks shows, check our RI Fireworks roundup.
Speaking of extended weekends and rain dates, the extended weekend weather forecast predicts rain is anywhere from 20-60 percent likely, beginning with 20 percent Saturday, 40 percent Sunday, 60 percent Monday, and anywhere from 30 – 60 percent on Tuesday, the Fourth. Prepare for the possibility with a hat and an umbrella, keep an eye on the sky, and good luck and fair weather to us all.
Do you have a community, non-profit or fundraising event you'd like to see included in an upcoming Warwick Weekend? FIRST, enter it into our self-serve calendar, THEN, alert [email protected].
Warwick Weekend Friday:
Goddard Park Farmer's Market Every Friday through Columbus Day Weekend, RI Grown, DEM's farmer's market program, hosts farmer's market at Goddard Park selling delicious and freshly-harvested local foods direct from the farm to your dinner table.
Roger Williams Food Truck FridaysThe Carousel campus at Roger Wiliams Park Zoo has a lot of open space and rolling hills shaded by trees, the perfect spot to grab dinner from a food truck and listen to music and entertainment during the park's Food Truck Fridays event. If you miss this one, don't worry. They're going on every Friday till the fall.
Bring your own Improv This interactive improv show at the Warwick Center for the Arts welcomes voluntary audience participation! You can participate in one of three ways: applaud for a scene you like, yell out fantastic suggestions, or if you feel you're ready, jump up and get involved with us on stage.
Warwick Weekend Saturday:
  The Girls Group Exhibit This show seeks to illuminate the experience of girlhood through women artists. Our girlhood experiences establish the foundation for how we view the world throughout our lives. Whether it be through our relationships, career or personal journey, these elements of childhood remain with us buried deeply within. The Warwick Center for the Arts is open Wednesday – Saturday from 11a.m. – 3 p.m.
Yard Sale Miantonomo Drive -Yard sale on Saturday, July 1 8 a.m. -1 p.m., 185 Miantonomo Drive Warwick – in the governor Francis neighborhood. Selling something for everyone.
– misc household stuff
– Jewelry
– furniture
– clothes
– tools
– electronics
– decor
– vintage and antique items
Warwick Weekend Sunday:
 Guess you're on your own on this one. 
Warwick Weekend Monday:
Date Change: Warwick Fourth of July Fireworks, 9 p.m., July 5, Oakland Beach sea wall, Warwick City Park
The Independence Day display will be shot from Oakland Beach at dusk and last approximately 40 minutes.
Due to the volume of traffic expected at the seawall, spectators are also advised to expect heavy delays on Oakland Beach Avenue and to seek alternate routes to the seawall area, such as Sea View Drive or Pequot Avenue.
The fireworks can also be viewed from City Park, which offers fantastic, unobstructed views of the display along the shoreline.