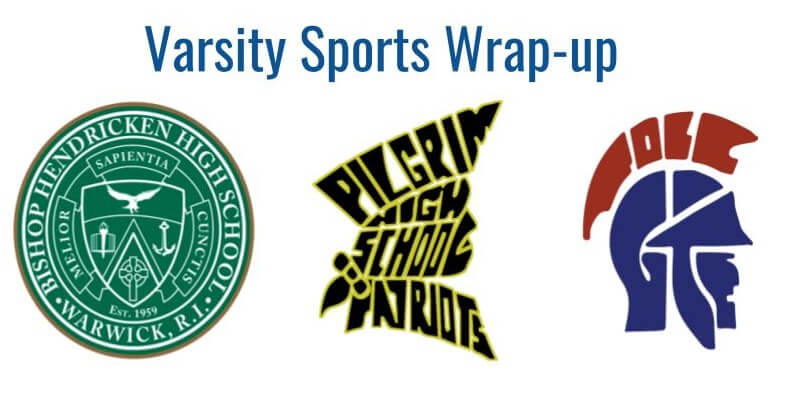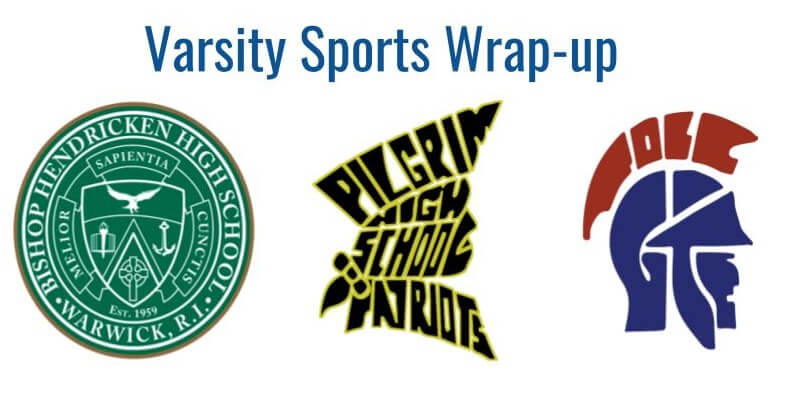 WARWICK, RI — Here's your recap of Warwick high school varsity sports for April 18, 2023, as reported on the Rhode Island Interscholastic League website.
Baseball:
Hendricken shuts out Pilgrim, Toll Gate defeats Mt. Hope
Bishop Hendricken defeated Pilgrim 16-0  on April 17 in varsity baseball, dropping Pilgrim to 2-3 on the season and improving the Hawks' overall record to 5-1, good for second in Division 1.
Toll Gate improved to 2-3 with a 9-4 victory over Mt. Hope on April 17. Senior Domenic Calise (1-for-3, 1 RBI) scored 2 runs and senior Dylan Penney (2-for-4) added 2 RBI in the winning effort.
Next up: Toll Gate plays at Lincoln on April 19 before playing Cumberland at home on April 21. Hendricken hosts LaSalle Academy on April 19 before traveling to Smithfield on April 21. Pilgrim heads to Central on April 19 and hosts Moses Brown on April 21.
Golf:
Season begins with Pilgrim vs. Hendricken match
Pilgrim and Hendricken kick off the varsity golf season with a league match on April 19 at Valley Country Club.
Toll Gate travels to West Warwick Country Club for a three-school contest on April 26.
Boys Lacrosse:
Toll Gate extends streak to 4 over league opponents
Following wins against Mt. Hope High School on April 14 and Smithfield High School on April 17, Toll Gate's boys varsity lacrosse team (4-1) holds second place in Division 3, ahead of 2-2 Narragansett.
Junior Cooper Grossguth led the way for the Titans with 7 goals and seniors Jacob Pickering and Brady Martin combined for 8 more on the way to a 17-4 win over Mt. Hope (0-1). Pickering and Martin led the scoring against Smithfield with a combined 6 goals en route to a 10-9 home victory and a 4-game win streak against division opponents.
Toll Gate's only loss was on April 7 against crosstown rival Pilgrim, which currently holds a similar 4-1 record in Division 2 following its 18-11 win over Chariho on April 13.
Next up: Pilgrim hosts Prout on April 20 before traveling to Cumberland on April 25. Toll Gate travels to Providence Country Day on April 19.
Girls Lacrosse:
Pilgrim, Toll Gate drop road games
Following a 12-2 loss to Chariho on April 13, Pilgrim (1-2 overall) sits in 6th place in Division 2. The host Chargers jumped out to a 10-0 lead in the first half and added two more to seal the win.
Toll Gate dropped a close 6-4 game against Cumberland on April 13, falling to 0-2 in league standings and 0-4 overall.
Next up: Toll Gate hosts Burrillville on April 20. Pilgrim hosts Cumberland on April 18 before traveling to Cranston West on April 21.
Softball:
Pilgrim improves to 5-0, Toll Gate drops to 0-2
After jumping out to a 4-0 lead in the top of the first inning, Pilgrim kept up the pressure on Chariho en route to an 11-0 road win on April 12. The Patriots extended their win streak to 5 to start the season and currently hold first place in Division 1.
Toll Gate took an early 1-0 lead against Lincoln on April 13 but ultimately fell, 7-5, after the Lions scored 3 runs in the 6th inning. The loss dropped the Titans to 0-3 on the season.
Next up: Pilgrim hosts Prout on April 18 and travels to St. Raphael Academy on April 20. Toll Gate faces Middletown on April 19 at home before an away game at Portsmouth on April 21.
Want to contribute photos, video, or recaps of Warwick varsity sports? Email Publisher Rob Borkowski.