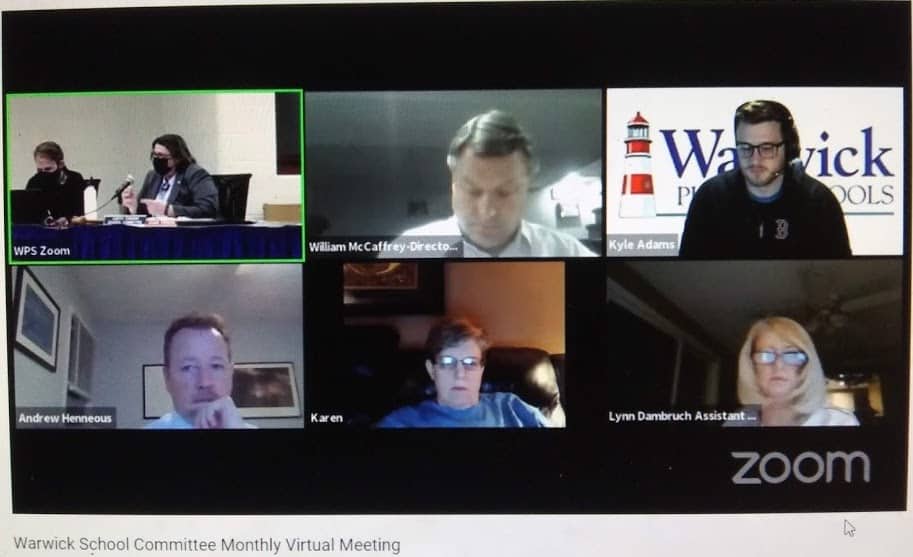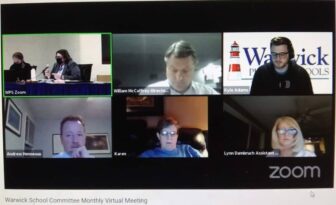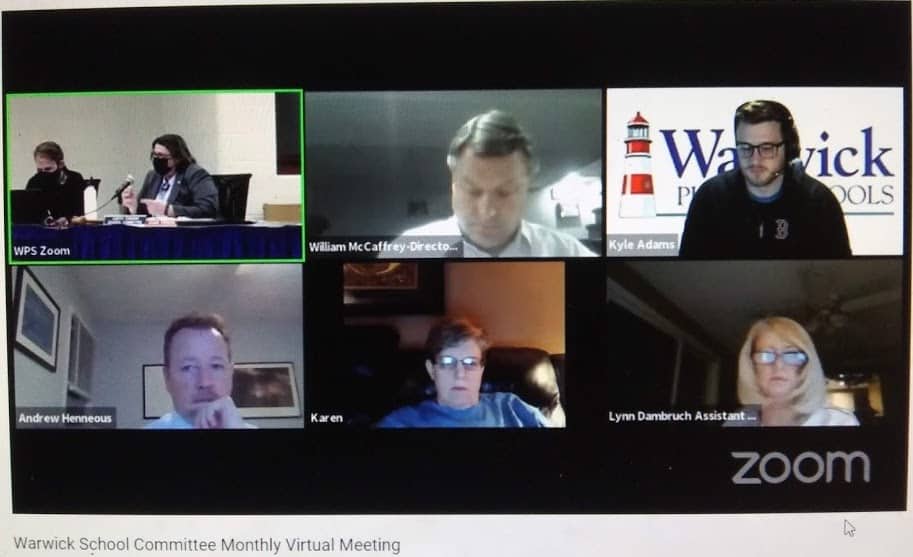 WARWICK, RI — Warwick schools are short $7.5 million, and have 34 too many teachers, reported Robert Baxter, Director of Finance and Operations, at the April 13 Warwick School Committee meeting.
Superintendent Philip Thornton's proposed $193 million FY22 budget carries a $7.5 million deficit, Baxter said, after Warwick Schools get  about $11.7 million in federal funding this year.
Baxter told the School Committee Tuesday the federal government has provided several financial aid programs to offset the additional expense associated with the district's response to the COVID-19 pandemic. The latest anticipated program, ESSER III funds, give Warwick an opportunity to equitably improve schools and school systems, and meet student needs during and post-pandemic.
The city and state need to come up with $181.5 million. However, only $174 million is available.
Baxter: Declining enrollment warrants staffing cuts
According to Baxter, "The district experienced about a 15 percent enrollment decline in the 8 years from FY2010 through FY2017, a loss of about 1,400 students or approximately 175 students per year.
The district experienced an accelerated loss of another 1,121 students, about a 10.4 percent decline over the four years from FY2018 through FY2021, a loss of 224 students per year on average.
"We are projecting the loss of an additional 120 students to be enrolled in FY22. In other words, the district's enrollment rate of decline has greatly accelerated, changing the nature and structure of the district and presenting the district with unprecedented challenges," Baxter said.
The enrollment decline results from our inability to compete with increasingly higher performance alternatives available from other LEA's, charter schools and non-public schools."
"However, while enrollment has seen a dramatic decline of 13.3 percent, our professional staffing levels have remained relatively constant," Baxter continued. "The decline in professional staff FTEs between FY16 and FY21 is only 50 FTEs. In other words, we have reduced our professional staff only 5 percent to correspond to an enrollment decline of 13.3 percent. The district would have had to reduce professional staff by an additional 75 FTEs (approximately $7.5M in salaries) to align with the enrollment decline experienced."
Baxter recommended cutting 34 full-time positions to make up about $6 million of the deficit, noting a small number of non-certified staff reductions are included which will be achieved through attrition.
"The district is carrying in the neighborhood of $6 to 12 million dollars in extra expenses because we haven't trimmed and reduced staff to match enrollment," Baxter noted.
Committee member David Testa said the $22,000 the district spent per student was a "staggeringly high number."
"By any measure it is staggeringly high. Spending on education is an investment. Where we are as a district in terms of achievement, we're not getting $22,000 worth of return on that investment," Testa said, adding it was "fiscally irresponsible to spend what we don't have."
COVID-19 case data transparency
In other business Tuesday, Committee Chairwoman Judy Cobden called for greater transparency regarding outbreaks of COVID-19 in the district's schools.
Cobden said all school principals are required to notify parents and families about COVID-19 outbreaks in their schools.
"It's a good policy," Cobden added.
Roof bid correction, new bids considered
Stephen Gothberg, the Director of Buildings and Grounds, told the committee he had submitted an incorrect bid tabulation of $408,000 for a roof replacement at Oakland Beach Elementary School. The correct bid is $469,000 to Commercial Roofing and Contracting, Inc.
The bid was approved by the committee, along with bids for ADA Upgrades at Warwick Early Learning Center (WELC), Robertson Elementary School, Greenwood Elementary School, and Oakland Beach.
The committee approved a bid of $478,000 for a new elevator for Warwick Area Technical and Career Center. The elevator is needed to meet ADA regulations.
The committee approved a bid submitted from Saccoccio and Associates for architectural and engineering services required for the Phase 3 Capital Projects Plan.
Seven bids were submitted by the due date, March 30, 2021. On March 31, 2021, a team of Warwick School Administrators were brought together to rank responses from the qualified architect firms. This team consisted of: Superintendent Thornton, Baxter, Director of Capital Projects Steven Gothberg, and Anthony Ferucci.
"By awarding this bid, the School Committee is authorizing Administration to negotiate a fee structure for Phase III Capital projects," Gothberg noted. "The negotiated fee structure is to be brought back to the School Committee for final approval before moving forward with Phase III project plans."
The School Committee will hold another budget discussion on Wednesday at 6 p.m.