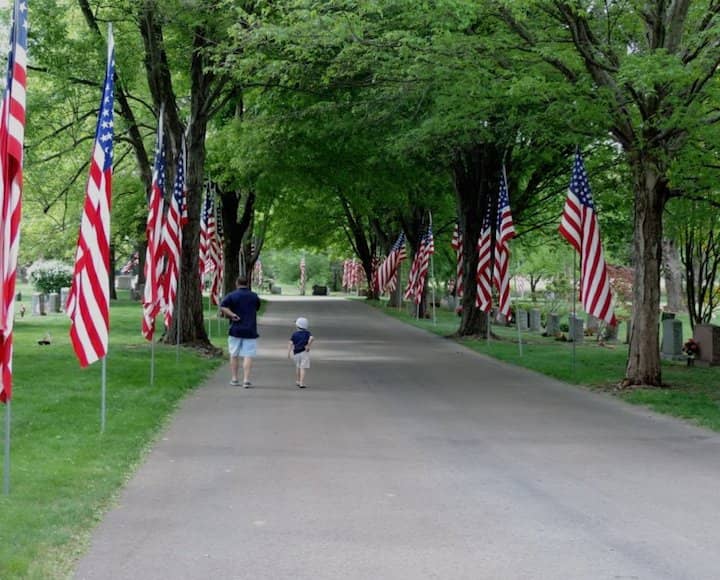 Warwick, RI – Memorial Day started with a parade and crowds, but it ended in the city's cemeteries, with families, couples and lone visitors paying respect to passed loved ones.
Though the day is a holiday devoted to honoring and remembering servicemen and women who've died in service to the country, many spent the day caring for the graves of family regardless of service.
Here are some views from the day.