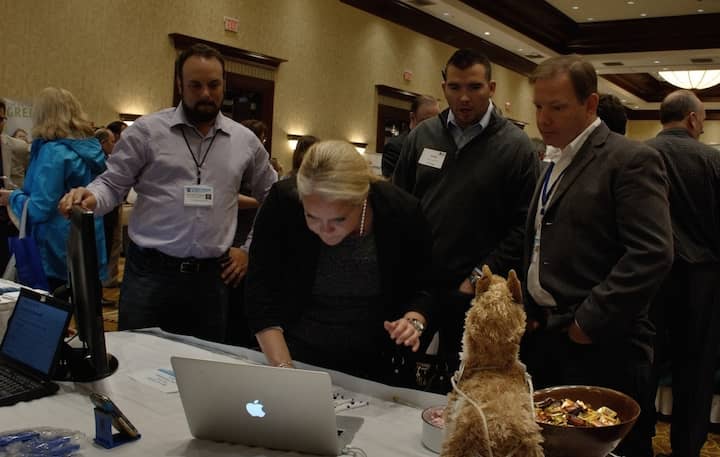 Warwick, RI – Warwick Post staffers were among 95 exhibitors at Thursday's Ocean State Small Business Expo at Crowne Plaza Hotel, where organizers reported a banner-year turnout.
Susan Lataille, owner of Discover You Events, which organized the expo, said visitors to the event numbered 400 to 500 people as of about 3 p.m.
"The energy and buzz going on here today is better than it's ever been," said Lataille.
"Turnout is definitely a lot bigger" than last year, said writer and author Steven Porter, a regular visitor at the expo.
"The expo has great and vibrant energy. People have been very friendly and inquisitive and open to learning about the Warwick Post," said Warwick Post Sales Rep. Christian Galpin.