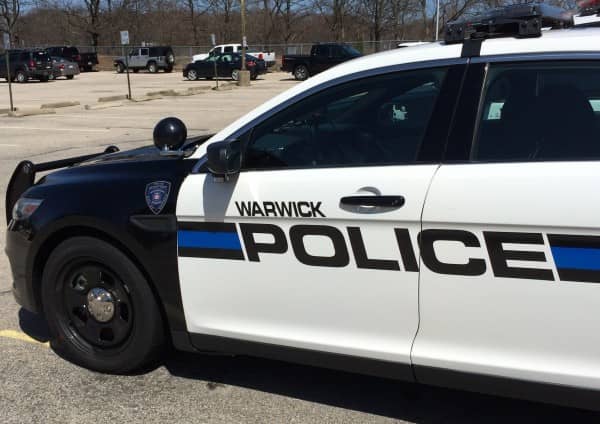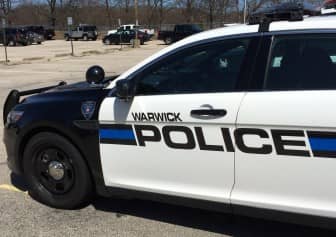 WARWICK, RI — Warwick Police arrested the driver of a white box truck that reportedly struck a red Jeep at 2318 West Shore Road March 22 at 7:30 p.m., then left without stopping after a witness followed the truck to 15 Hillcrest Ave. and called police to the address.
Officer Jacob Elderkin received a report from the police dispatcher that a caller had seen the crash then followed the truck to the house, watching as the driver, a man wearing a safety jacket, about 5'8" with a beard, got out of the truck and ran into the building, according to the officer's report.
Elderkin and Officer Maxwell Neilly met at the house and talked with the witness, James Duchesneau, 34, of Warwick, who pointed them to the truck, a white 1999 Ford E350, registered to Nicholas Rowan, 32, who lived at the address, according to the report.
Elderkin met with a man at the front door of the house and asked for the driver of the truck. The man told them the driver had been Rowan, who was in the basement of the house. Rowan came out of the basement and outside to speak with the officers, according to Elderkin's report.
As they spoke, Rowan repeatedly placed his hands in the pockets of his hoodie after Elderkin asked him to keep his hands out of his pockets, and the officer placed him in handcuffs, according to the report.
Rowan told Elderkin he had been involved in a road rage incident with the driver of a white utility van when he struck the Jeep, admitting that he fled the scene without stopping.
The officers placed Rowan in Neiley's cruiser, and transported him to Warwick Police headquarters, where he was charged with failing in his duty to stop following a crash resulting in damage.
Duchesneau told the officers in his statement that he had seen the damaged Jeep and stopped to ask if the occupants were OK. He asked for the make and model of the vehicle that had struck the Jeep and while they were talking, the truck drove up, then turned around and left the crash again, according to the report.
Duchesneau followed the truck to Rowan's home and blocked it into the driveway with his own vehicle, according to the report.
Two witnesses to the crash said two white commercial trucks were driving aggressively down West Shore Road headed east, the second of the two beeping its horn and trailing the other by only a few feet. The van in front swerved to avoid the Jeep, which was in the turning lane with its left turn signal on. The second truck did not swerve in time and struck the Jeep, then continued down Glen Drive. Both witnesses reported the truck returned and left again.
Rowan was released with a summons to answer the charge in Third District Court April 4.