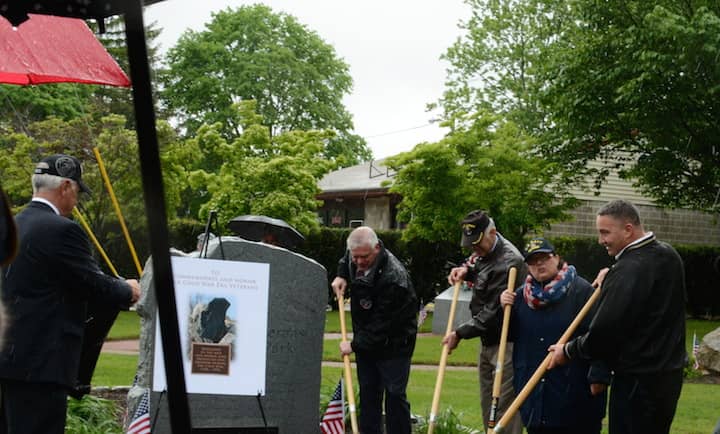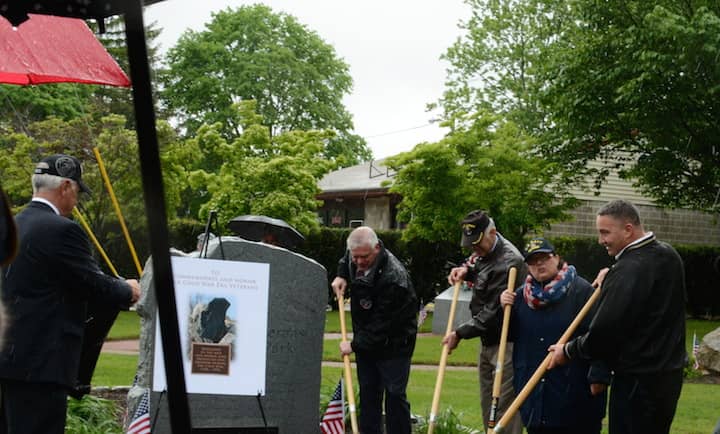 WARWICK, RI – Acting Mayor Joseph J. Solomon, Councilman Timothy Howe and state Representative Camille Vella-Wilkinson will join the Rhode Island Military Organization (RIMO) and other elected officials Monday morning at 9 a.m. to  commemorate the 150th Anniversary of Memorial Day.
 The event will be held at 9 a.m. at the Warwick Veterans Park, 2401 West Shore Road, and will honor the 150th Anniversary of Memorial Day in remembrance of all men and women from the Warwick community who have died while wearing the uniform of the armed services.
The ceremony will take place in lieu of the annual parade and will encourage  citizens to remember with gratitude and pride those who died while serving the country.
Last year, officials broke ground on the Cold War monument added to Veterans Memorial Park in front of Warwick Veterans Jr. High. The annual Memorial Day Parade usually draws wide participation from Girl Scouts, Boy Scouts, the Warwick Fire Department and Warwick Police Department and local and state officials. The parade was nearly rained out in 2016, drawing only a handful of participants, but it rallied in 2017 despite another rainy morning as the crowd showed brandishing an arsenal of umbrellas.
 "From the time of the Revolutionary War, the men and women of Warwick have played a vital role in defending our nation," said Solomon. "Forsaking the comforts of home, they left family and friends behind to protect not only United States citizens but those in peril around the world. It is only right that we pay tribute to those who laid down their lives in the ultimate sacrifice for freedom and prosperity around the globe."
 The annual event is family-friendly and open to the public. Parking is available in the school parking lot.