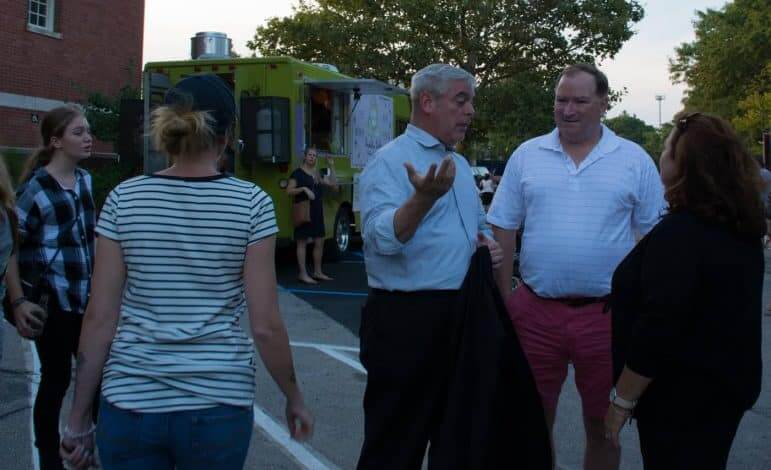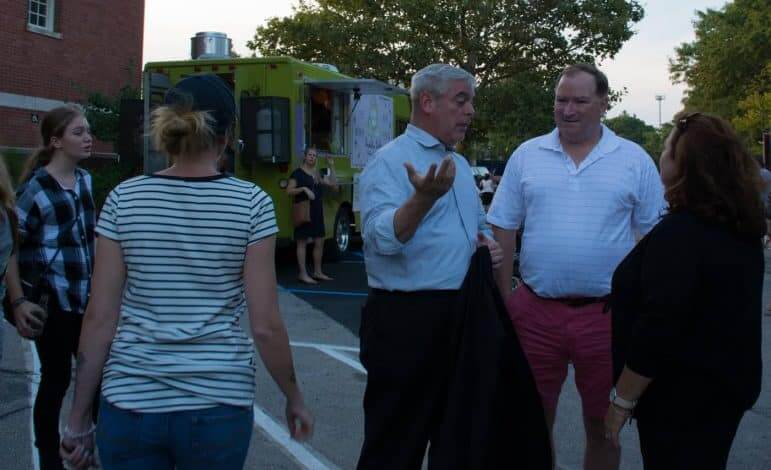 WARWICK, RI — The 2018 Food Truck Nights return Thursday for the final time under Mayor Scott Avedisian's watch as the city's longest-serving mayor prepares to start a new job as CEO of the RI Public Transit Authority.
First elected to the Warwick City Council in 1990 at age 25, Avedisian also holds the distinction of being the youngest person elected to both the city council and the mayor's office, at 35. RIPTA's Board of Directors appointed him as the next CEO with a unanimous vote April 25.
The Thursday event will double as an open house celebrating Avedisian's 18-year tenure, according to an announcement by the Mayor's office. Guests are invited to stop by tabletop displays on the first floor of City Hall, which will highlight several of the most significant projects that have taken place in the City since 2000.
Avedisian presided over the first mobile cuisine events as they debuted in Warwick in August 2016. The outdoor, family- friendly events have become known for a variety of food trucks, ranging from BBQ to vegan ice cream, as well as beer and wine options provided by Open Season Catering. Many of the same trucks will return alongside some new additions.
In addition to curbside dining, guests are encouraged to bring lawn chairs and blankets, and enjoy the sounds of the Jesse Liam Band.
"These events have been a great success over the last two years, both here and across the state, and I'm so happy we are once again able to bring this event to Warwick," said Avedisian. "There is no better way to kick off the summer season in the City than with great food, music and a sense of community."
Admission to the event is free, and all food trucks accept cash, credit and debit cards. For a list of food trucks, visit:https://www.foodtrucksin.com/events/warwick-food-truck-nights.