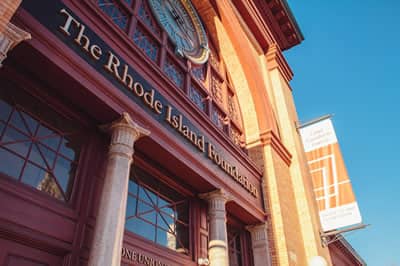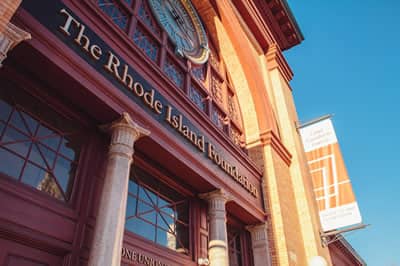 WARWICK, RI —  Thrive Behavioral Health and West Bay RI in Warwick are among 31 organizations sharing nearly $1.7 million in grants from the COVID-19 Behavioral Health Fund at the Rhode Island Foundation.
Thrive received $20,000 and West Bay RI received $26,000 of the grants.
The grants come as health care providers report a surge in stress due to the crisis.  (The full list of  COVID-19 Behavioral Health Fund awardees and a brief description of what each grant will support is posted at the RI Foundation's website.)
"The health and economic effects of the pandemic are creating significant behavioral health challenges for too many in our community," said Neil D. Steinberg, president and CEO of the Foundation. "We hope this funding gives our nonprofit partners the resources to help address the increases in depression, isolation, suicide and substance abuse that we are seeing during these challenging times."
Thrive Behavioral Health will use its grant to expand its tele-health services for individuals struggling with increased mental health symptoms and substance use in response to the pandemic. The funding will enable Thrive to purchase laptops and headsets so its staff can increase tele-therapy capacity.
"In this unprecedented time of uncertainty, Rhode Islanders and their families are experiencing stress and, in some cases, increased mental health symptoms, including anxiety and depression," said Daniel Kubas-Meyer, Thrive's president and CEO. "Reach out for help. Teletherapy has proven to be a very effective method for individuals to gain immediate access to vital tools that could help them improve their quality of life."
West Bay RI in Warwick will purchase sensory tools that promote emotional support, socialization, physical activity and sensory stimulation. The goal is to stabilize the emotional and behavioral health of people struggling to cope with the stress of the pandemic.
"We are most fortunate to be able to invest in sensory items and equipment for people that will support their overall wellness at a time that is fraught with anxiety and exasperated by limited access to more varied activities due to the COVID pandemic," said Gloria Quinn, West Bay's executive director.
The organization expects the grant will enable it to provide therapeutic sensory and physical activities to 17 people with intellectual and developmental disabilities, including autism, along with complex psychiatric and behavioral disorders. The therapies will be home-based.
"As an example, a gentleman who struggles every day to cope with generalized anxiety as well as the many changes and limitations brought on by COVID, will benefit through the purchase of a wall mounted, water display to be featured in the main living area of his home. The water wall is a relaxing instrument, which will allow him to join his peers and staff in a common space to socialize and engage at a comfortable level," said Quinn.
This is the second round of grants from the COVID-19 Behavioral Health Fund at the Foundation, established by the state Office of the Health Commissioner (OHIC) with more than $5 million in funding from Blue Cross & Blue Shield of Rhode Island, Neighborhood Health Plan of Rhode Island, Tufts Health Plan and UnitedHealthCare. The fund now has distributed more than $5.3 million in funding since May.
"It is critical that we use this funding from our health insurers to meet some of the elevated pressures and challenges that this pandemic has placed upon on our behavioral health care providers and the individuals and families that need these vital health care services," said state Health Commissioner Marie Ganim.