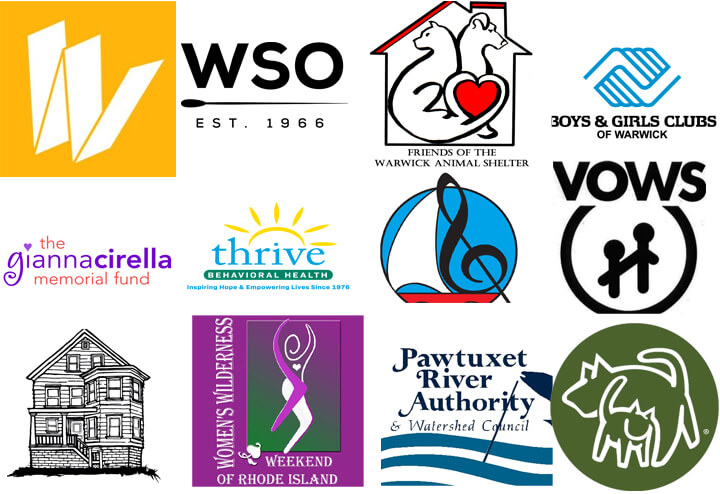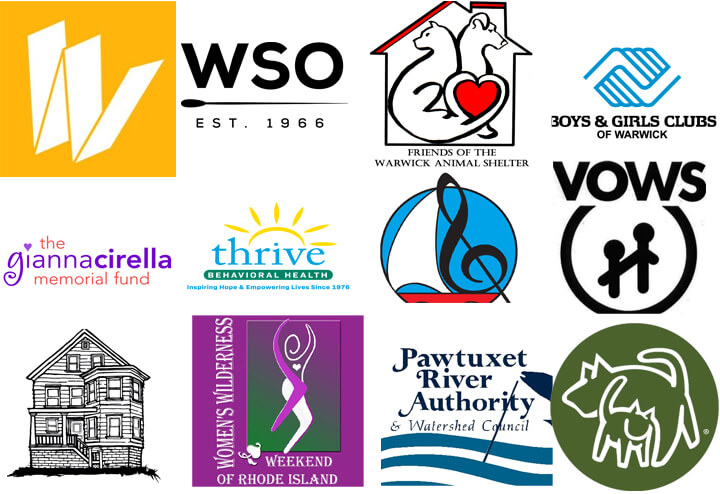 WARWICK, RI — Friday, 401Gives, United Way of RI's  four-day giving marathon supporting local charities, begins taking donations, and several Warwick charities and state-wide non-profit organizations hope you can help.
A state-wide campaign to support local nonprofits, 401Gives offers everyone a chance to make a positive difference in the community. On April 1, 2022, 507 nonprofit partners raised more than $3.1 million from more than 13,000 donors in one day during the fundraising drive.
One organization seeking help this year is the Boys and Girls Clubs of Warwick, whose leadership hopes for generosity from the public  to keep up with costs. This will be the fourth year the BGCW, which has participated in the event since its start.
"We hope people will take this opportunity to perform an easy yet important act of kindness by visiting the web site 401Gives and donating to the Boys & Girls Clubs of Warwick," said Eleanor Acton, development director at Boys & Girls Clubs of Warwick, in 2022.
Other Warwick charities participating in 401Gives this year include:

Our core commitment is to unite the community through the arts. Warwick Center for the Arts connects all ages and abilities through numerous forms of art, exhibits, educational programs, and cultural experiences. Emerging and established artists find a unique and inviting space in which to share their creative vision with the community.

The Warwick Symphony Orchestra brings classical and orchestral pops performances to communities across Rhode Island.  As a regional volunteer touring symphony, the WSO seeks to deliver high-quality live music and affordable performances to diverse communities. WSO ensures accessibility and appeals to a wide-ranging audience of varied backgrounds through programming that fluctuates between classical and orchestral pops.
F

riends of the Warwick Animal Shelter is dedicated to helping homeless animals at the shelter. We are an all-volunteer organization without staff or an office, so all donations and fundraising proceeds assist the shelter animals. In the last few years, FOWAS has spent a significant amount of money on unwanted animals and/or older animals that were brought to the shelter in poor health. Caring for all of these animals who still have a lot of love to give is possible due to donor support.

BGCW keeps kids safe and working families working. Open to any child from anywhere, the Club creates brighter tomorrows for children and the entire community. During this Covid crisis, we have doubled down on doing whatever it takes to help kids overcome obstacles, including new problems such as increased anxiety & academic setbacks. Our proven programming is helping kids thrive – and have fun! By donating  you improve the world of a child – and the future.

Gianna, 16 years old of Warwick, RI developed a sore throat Oct. 13, 2017 that worsened into pneumonia, then sepsis, a life-threatening, fatal blood infection.  On Nov, that year , she moved on from her pain to a much more comfortable, peaceful place. The Gianna Cirella Memorial Fund has been established to provide assistance for sepsis research, education and to children and their families who have been affected by sepsis.

VOWS, Inc. (Volunteers of Warwick Schools) is a non-profit corporation that was organized by a group of Warwick citizens and incorporated in 1975. VOWS mission is to provide opportunities for meaningful family involvement through centrally directed, trained and managed pool of volunteers whose primary focus is meeting the educational needs of Warwick's Public School students and whose guiding philosophy is respect for their privacy.

West Bay Chorale started 44 years ago and we have enjoyed bringing top-notch choral music to the West Bay area. Under the direction of Artistic Director Eric W Van Dervort and Collaborative Accompanist John Boutcher, singers from all over RI perform two seasonal concerts plus community events like Gaspee Days, Scottish Rite memorial services, Wickford Arts Festival, and do community outreach at nursing homes.

Thrive offers a comprehensive range of evidence based, personalized services to children, families and adults who have been impacted by mental illness, addiction or trauma.  We provide mental health and substance abuse treatment, case management, housing services, crisis response services, and more. Our services are recovery focused.  We help build resiliency in individuals.  We provide clients with support, skills and tools to make positive and lasting change in their lives.
A few other state-wide charities hoping for a generous gift this year include:

Women's Wilderness Weekend of RI, a non-denominational, non-profit offering weekend retreats for all women, 18 & over.  Our weekends allow women to refresh their inner spirit in a natural setting through education & camaraderie. Following the challenging pandemic years, during which we strove to keep our organization active with single-day outdoor events without an overnight venue, resources are thin as demand for our comeback weekend, May 5-7, nears record numbers.

The Coalition is currently working towards making youth homelessness a rare and temporary occurrence. We are dedicated to centering and empowering the voices of youth and young adults with lived experience of housing instability and homelessness. The Youth Action Board's (YAB) expertise informs our work towards a more equitable, safe, and human centered housing system. The YAB is a group of 13-24 year-olds with lived experience and their allies, who work collaboratively with Youth In Action to discuss and create sustainable solutions to end  youth homelessness. Any youth, ages 13-24, interested in ending and preventing youth homelessness are welcome to join the YAB.

Many of PARL's programs and services have been significantly impacted by the pandemic, inflation, and economic hardship. We have increased demand for preventative vet care clinics for pets in our community, serving 1,538 community animals in 2022 (a 126% increase compared to the previous year and 535% increase compared to 2019's pre-pandemic stats). Our free Pet Food Pantry program distributed over 58,000 meals to pets in need last year, helping pets stay with their families and helping those who are facing financial hardship keep their pet(s) rather than having to part with them. Similarly, our low-cost spay/neuter clinic continues to face high demand. Supporters helped us provide over 1,300 low-cost spay/neuter surgeries in 2022.

The Potter League for Animals is a nonprofit that relies on generous donations from individuals like you to provide lifesaving care to thousands of animals each year in our community. To all these animals, we offer a temporary home, warm beds, loving hearts, and medical attention before sending them off to loving homes.