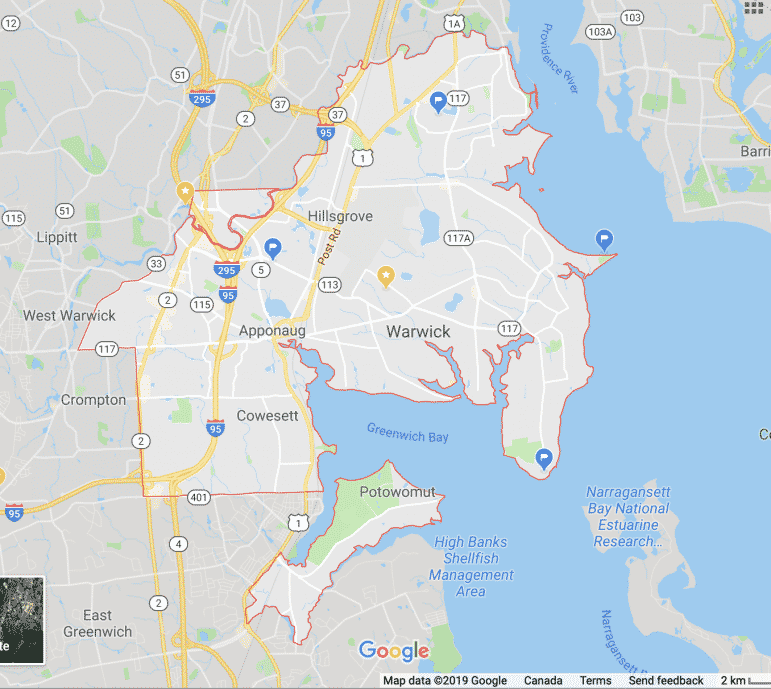 WARWICK — Personal-finance website WalletHub ranks Warwick among the top eight percent of cities in the U.S. paying down credit card debt, bucking the national trend accounting for $67 billion in debt amassed on cards in 2018.
Tuesday, the site released its latest Credit Card Debt Study reporting the national all-time record high. WalletHub also released its nationally representative 2019 Debt Survey, which highlights consumers' feelings about over-borrowing, including the fact that 156 million Americans admit they'd go into debt for frivolous purchases.
In Warwick, the study finds, household credit card debt decreased by an average of $977. Overall, Warwick residents reduced their total credit card debt by $34,092,695.
The city's average household credit card debt stands at $11,535, with a total credit card debt city wide placed at $402.6 million, according to the report.
After adding $67 billion in new credit card debt to their tab in 2018, U.S. consumers began 2019 owing a total of $1.03 trillion to credit card companies, according to WalletHub's Credit Card Debt Study. Consumers are on pace to add another $60 billion in credit card debt during 2019.
More than 9 in 10 people say they are at least one year away from debt freedom, according to the report. That timeline could get extended if the economy enters a recession first, however.
"Where the problem arises is when borrowers accumulate large credit card debt they can really not afford during a period of economic growth, and then suffer a job loss or reduction in income during a recession," said Kevin Jacques, the Murch Chair in Finance at Baldwin Wallace University. "My advice is that while the economy is growing, develop a step-by-step plan as to how you are going to get out of credit card debt. Stick to that plan and recognize that you may be vulnerable should a recession occur. Plan accordingly and in your step-by-step plan, decide how you would continue to work to pay off your credit card debt should you suffer a loss or reduction in income."
"For those who are struggling with credit card debt, you have to be very mindful of the fact that you should and need to be saving regularly, " said Sahar Bahmani, associate professor of economics at the University of Wisconsin-Parkside.