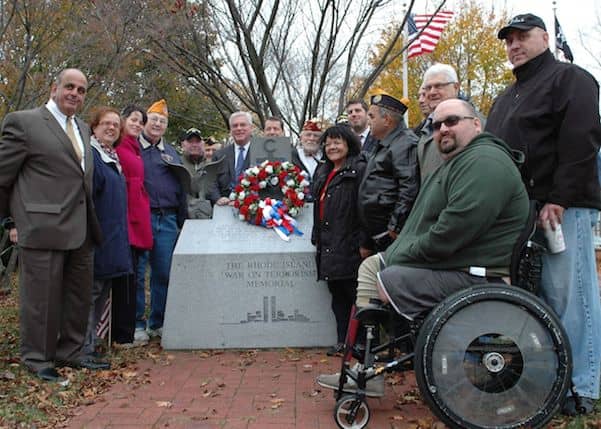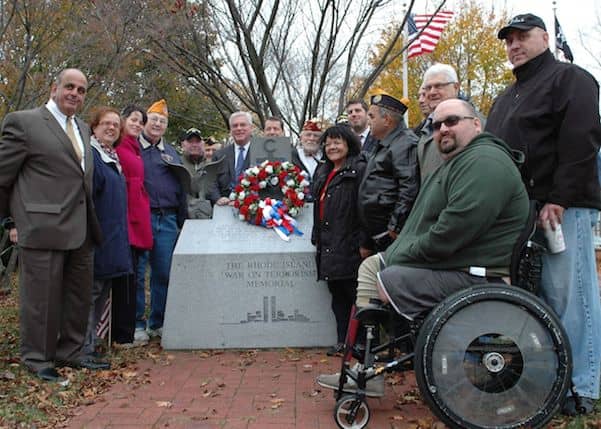 Warwick, RI — The Warwick Veterans Council hosted their annual Veterans Day observance / wreath-laying ceremony at Warwick Veterans Park on a brisk, overcast Wednesday morning with 20 vets and officials.
"We the citizens and the City Council joins me in thanking our veterans in this somber celebration," said Mayor Scott Avedisian at 10 a.m. as the small group gathered around Veterans Park's central memorial stone.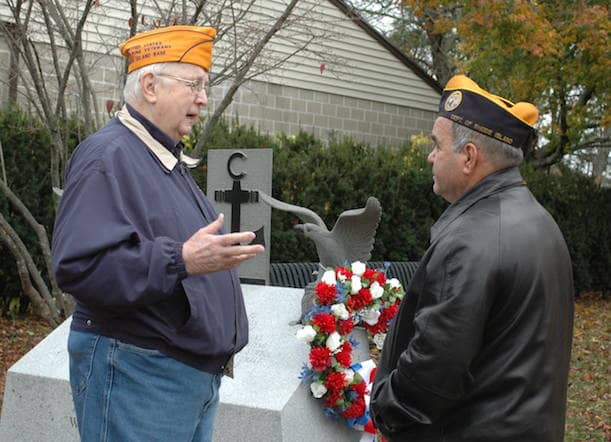 Avedisian also lauded Councilwoman Camille Vella Wilkinson for her efforts organizing the observance each year. "I want to thank Camille Vella Wilkinson for always organizing these events," Avedisian said.
The observance was less crowded than the previous day's celebration around the flagpole in front of Warwick Veterans High School, the last Veterans Day celebration the school will enjoy as a high school.
The speeches were few and brief, and the bulk of the morning was filled with small talk and smiles.
After, Vella-Wilkinson announced a Dec. 17 service breakfast at the JONAH Community Center at Oakland Beach organized by the Warwick Veterans Services Organization.
The breakfast will inform veterans about changes to benefits available to them, both at the federal and state level, and will feature representatives from Veterans Affairs to help them enroll in VA Healthcare.
Avedisian reminded the group that anyone who knows a vet looking for work should refer them to Vella-Wilkinson at 401-739-8804 or [email protected], who can connect them with local businesses seeking to employ vets.