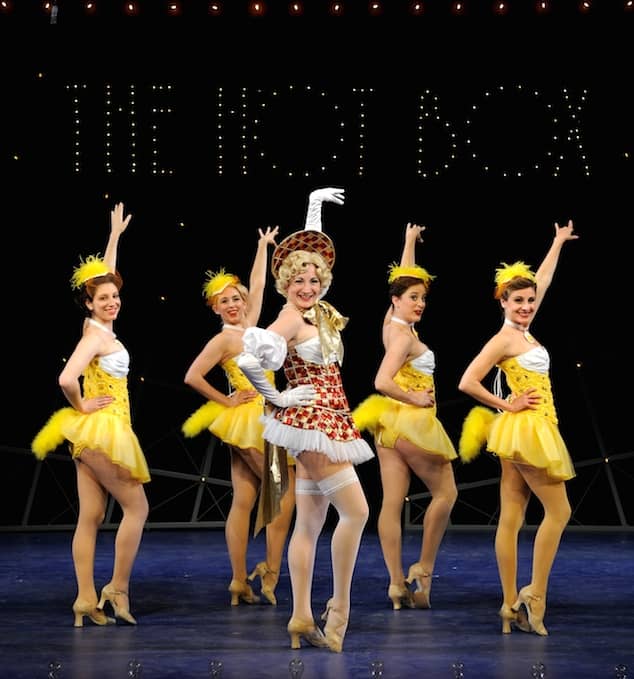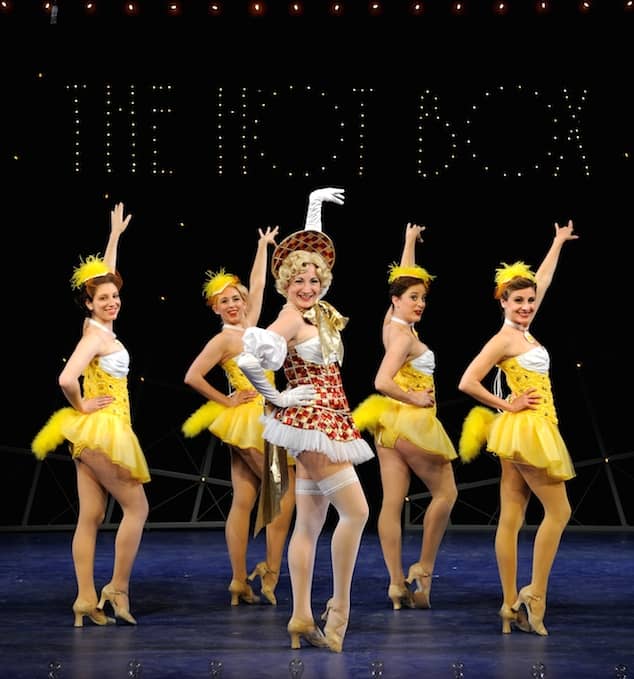 Warwick, RI — Plenty of high-kicking and high art this week in Warwick, including Guys and Dolls at OST and a West Bay location for part of the Newport Summer Concert Series.
Thursday, July 17, 2014:
Classic swimwear exhibit, 1 p.m.
Clouds Hill Victorian House Museum continues its Summer Resort Wear of the '20s, '30s, and '40s exhibit Thursday afternoon. It's a look at the chic-chic of classic eras in American style.
Adults $12, Seniors $10, kids under 12 $5. There's also a two-adult + two kids admission of $25. Visit the Clouds Hill website for info on their afternoon teas, too. Through Aug. 17.
Chess Club, 6 p.m.
Friends of Pawtuxet Village host chess club down at Pawtuxet Park on Narragansett Parkway. Visit their website for registration info. No registration needed to play at the park.
Guys and Dolls, 7:30 p.m.
Ocean State Theatre on Jefferson Boulevard continues its run of Guys and Dolls this week, with 7:30 p.m. shows Thursday through Saturday and 2 p.m. matinees on Friday and Sunday.
Publisher Rob Borkowski caught Opening night on July 11 — check out Rob's review of Guys and Dolls.
Online tickets available, or call the box office at (401) 921-6800. Tickets are $39/$49/$54. Through July 27.
Friday, July 18, 2014:
Improv Night, 7 and 9 p.m.
Fall in with the Bring Your Own Improv troupe starting at 7 with the PG-rated performance and playing blue beginning at 9.
Tickets are $7 for adults, $3 for kids under 13 and seniors. More information and tickets sales at bringyourownimprov.com
Tuesday, July 22, 2014:
Oakland Beach Cruise Night, 4 p.m.
Take a drive out to Cruise Night at Oakland Beach hosted by the Warwick Lion's Club. Iggy's is right there, too. [Link goes to their Facebook page, be sure to check for updates.]
Wednesday, July 23, 2014:
Newport Concert Series at Aldrich Mansion, 11 a.m
Scenic and historic Aldrich Mansion opens its doors for all-day Beethoven, plus a catered lunch. Also on the day's calendar is a 5 p.m. champagne cocktail reception and a 7 p.m. duo performance by cellist Luigi Piovano and pianist Bernadene Blaha. Online tickets for the performance $35, with champagne reception $90. Service fee applies.
Last Call:
The Art of the Auto Exhibit at Warwick Museum of Art continues through July 19. Free admission. Hours are 10 a.m. to 5 p.m. Tuesday through Friday.
Do you have an event you'd like to see featured in our weekly events roundup? Add your event to the Warwick Post calendar. Please submit your event by Wednesday at noon for the best chance of getting included.