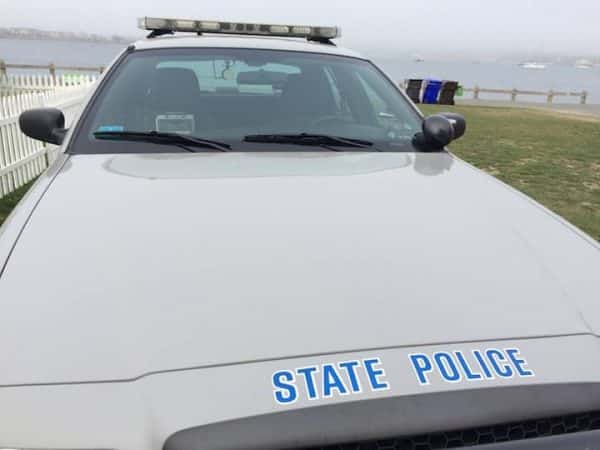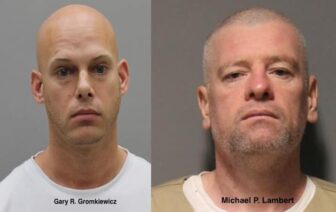 COVENTRY, RI — Rhode Island State Police have arrested two Rhode Island men in the investigation of the Dec. 21 Carbuncle Pond murder of a pregnant Brockton, MA woman, charging them with murder and conspiracy to commit murder.
State Police identified the men as Gary R. Gromkiewicz, 35, 195 Railroad Street, Lincoln, RI and Michael P. Lambert, 46, with a last known address of 296 Sayles Avenue, 3rd floor, Pawtucket, RI.
Gromkiewicz is charged with murder and conspiracy to commit murder. He is being held at Rhode Island State Police headquarters until his arraignment on Wednesday, May 10 at the Kent County Courthouse. He is the father of Leila Duarte Da Luz's unborn baby and was on probation from a 2015 felony assault with a deadly weapon conviction.
Lambert is charged with murder and conspiracy to commit murder. He is incarcerated at the Adult Correctional Institutions (ACI) for violating his parole. At the time of the murder, Lambert was out on parole from a 1995 murder conviction. His last address was 296 Sayles Avenue, 3rd floor, Pawtucket, RI.
On Dec. 21, 2022, Rhode Island State Police officers were called for a report of a dead woman submerged in Carbuncle Pond.  Detectives investigating the Carbuncle Pond murder observed that the unidentified female had sustained several lacerations to her head and determined that her death was suspicious. The following day, the Rhode Island Medical Examiner's Office conducted an autopsy and confirmed the manner of death as a homicide and the victim was pregnant.
The victim was identified December 27, 2022, when a missing person report was filed with the Brockton Police Department. Detectives were able to determine that this missing person was the woman found murdered in Carbuncle Pond. She was identified as Leila Patricia Duarte Da Luz, age 34, of 42 Linnea Ave., Brockton, Massachusetts.
Detectives conducted an extensive investigation which included the execution of 53 search warrants for evidence related to the murder. The evidence collected required a massive amount of time and effort for investigators to analyze the technical data and physical evidence. But with this information, coupled with numerous witness interviews, detectives established the framework for the criminal charges brought forth today.
I want to commend our Troopers and partners in law enforcement for their exceptional diligence and hard work in pursuit of justice for Ms. Da Luz," said Colonel Darnell S. Weaver, Superintendent of the Rhode Island State Police and Director of the Department of Public Safety. "On behalf of the Rhode Island State Police, I extend my condolences to the loved ones of Ms. Da Luz at this difficult time."