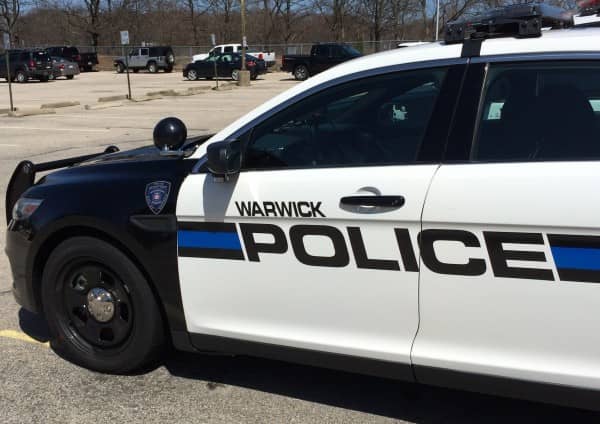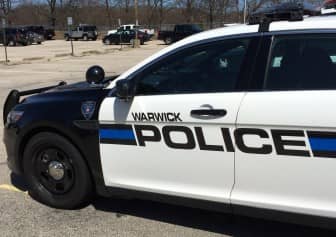 Warwick, RI — Warwick Police arrested the driver of a 2007 Chevy TrailBlazer who put the model name of his vehicle to the test March 18 at 11:21 p.m., forging a short distance into woods near the intersection of Main Avenue and Warwick Industrial Drive, charging him with DUI.
Officer John Curley was among officers called to the area for a report of a vehicle that had hit a curb, launched into the air and gotten stuck in the woods at a construction site at the intersection, according to the officer's report.
Curley found the TrailBlazer, minus its driver, or any occupants, in the wooded area. The SUV had sustained front end damage, Curley reported.
Sgt. Jebidiah Pineau contacted Curley to tell him he'd found the registered owner of the TrailBlazer, Larry Defreitas, 36, of 136 Gray St., Warwick, walking near the intersection of Main Avenue and Gorham Street.
Curley drove to meet the two. Defreitas told the police he'd been driving during the crash, but had started walking away because he was nervous.
Defreitas said he'd driven away from The Whalen bar and headed south on Warwick Industrial Drive toward Main Avenue, tried to brake, but wasn't able to do so in time to avoid hitting the curb, then continued into the woods, Curley reported. He told the officers he didn't think he was required to stay with the vehicle since no other vehicle was involved in the crash.
As Curley spoke with Defreitas, he noted the man was having "extreme" difficulty keeping his balance, that he smelled of alcohol, and had bloodshot eyes.
The officers invited him to a series of sobriety tests which did not go well for Defreitas. He exhibited a lack of smooth pursuit in his vision, nearly fell over during the walk-and-turn test, then gave up on completing it, telling the officers, "I'm drunk."
The statement prompted Curley to arrest Defreitas and drive him to Warwick Police Headquarters, where he refused a blood alcohol test.
Curley charged Defreitas with DUI, blood alcohol content unknown, first offense, and issued violations for failing to report a crash, failing to follow roadway lanes and for refusing the blood test.
Defreitas was scheduled to answer the DUI charge in Third District Court on April 12. He was released to a sober adult at 1:50 a.m.