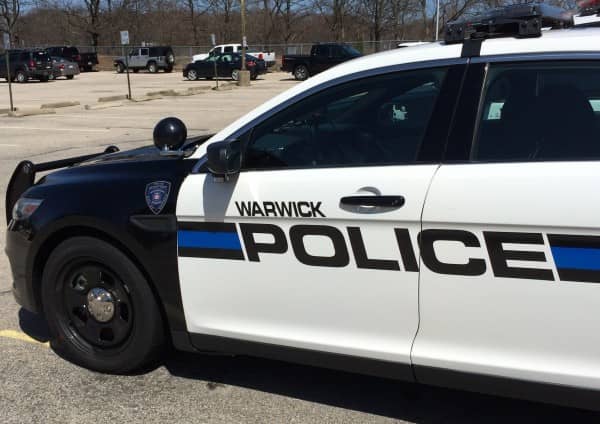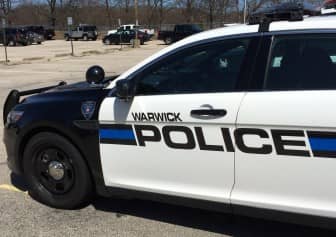 WARWICK, RI  — Officer Matthew Caradimos stopped and arrested a Cranston man driving a white 2015 Mitsubishi sedan Aug. 29 at 7:33 p.m. on Shawomet Avenue with no lights during dusk and a loud exhaust after finding a cocaine/fentanyl mix in the car during a search prompted by a marijuana odor from the car.
Caradimos spotted the car on Economy Avenue and followed it through a series of turns, pulling the vehicle over on Shawomet Avenue near Symonds Avenue, according to the officer's report. Caradimos noticed the driver lean over in his seat as he approached. He approached the driver and explained the reason for the stop, and identified the man as Sebastian Terrazas Ortiz, 20, of 78 Old Oak Ave., Apt. 1, Cranston.
Caradimos reported that he could smell marijuana coming from the car, and asked Ortiz if there was marijuana in the car. Ortiz replied that there was not, but his two passengers had recently smoked marijuana. None of the occupants had medical marijuana cards, according to the report.
In Rhode Island, possession of an ounce or less of marijuana is a civil, not criminal offense, and possession of more than an ounce is a misdemeanor. The state's Medical Marijuana Act allows cardholders to possess up to 10 ounces.
Caradimos, called for the assistance of Officer Erin Cahalan, and together the officers supervised the removal of the driver and passengers from the car so Caradimos could search it.
Caradimos found an Airsoft pistol which closely resembled and felt like a real pistol; 1.9 grams of marijuana and 1.7 grams of  what appeared to be cocaine, which a test later revealed was cocaine laced with fentanyl, a powerful opioid increasing the chances of an overdose that health officials have routinely warned is often mixed with narcotics, the officer reported.
Caradimos also found a small knife in Ortiz's waistband during a pat-down search.
Ortiz's passengers were released, and given custody of Oriz's car, with the knife and Airsoft gun placed on the floor in the back seat. Caradimos transported Ortiz to Warwick Police Headquarters, where he charged the man with two felony counts of possession of narcotics.