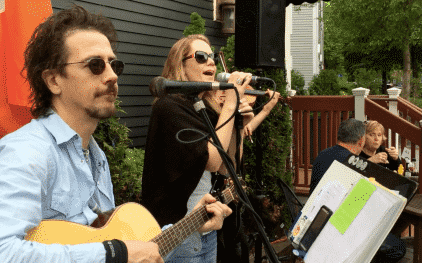 The Tom Lanigan Band played "Jock Stewart: I'm A Man You Don't Meet Every Day" Sunday at O'Rouke's in memory of their friend, Frank Rosa of Warwick, who died last week in a motorcycle crash.
They'll play for him again after Rosa's funeral Tuesday at 8:30 a.m. at Thomas & Walter Quinn Funeral Home, 2435 Warwick Ave.
Tom Lanigan said he'd known Rosa for a few years after meeting him and his wife, Noreen, during a performance at the Ceilidhe Club of RI at 50 America St. in Cranston.
Lanigan described Rosa as "…a complete gentleman," and "One of those salt of the Earth guys."
Lanigan said although the Ceilidhe Club is a membership club, the public is welcome. "More than welcome, actually. They're encouraged," he said.