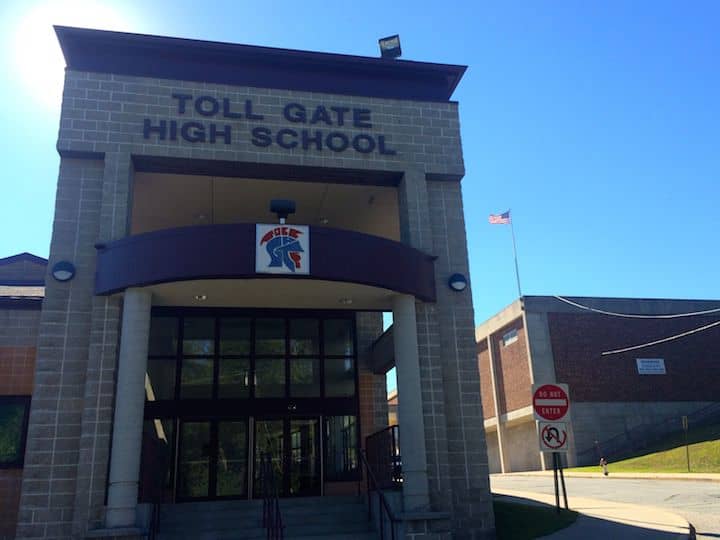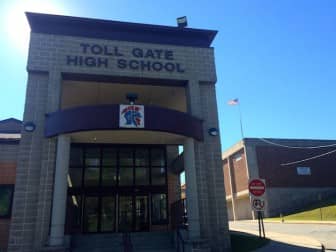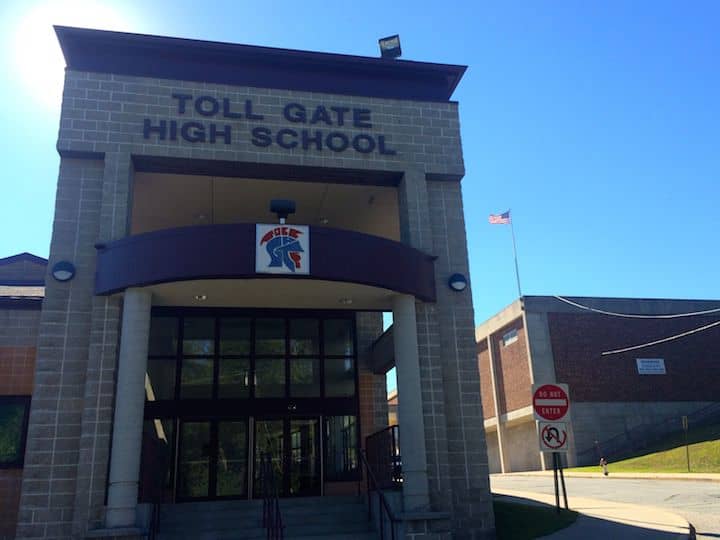 WARWICK, RI — Warwick Public Schools announced that Toll Gate High, Winman Jr. High and the Warwick Area Career and Technical Center are closed and classes canceled this morning due to a power outage.
The school department alerted students and families via text alert this morning.
Superintendent Phil Thornton said National Grid was working to restore power to the site at about 5 a.m. this morning, when the decision to cancel classes was made. The utility estimates power to the buildings should be restored by 11 a.m., he said.
An intense rain storm Thursday caused power outages across the state and flooded several roads. In Warwick, areas of Post Road and Toll Gate Road, among others were flooded with water.
Three sections of Toll Gate Road, including at the intersection of Commonwealth Avenue and the entrance to the Toll Gate High School complex, had about a foot of water. A section of Toll Gate Road near #215 flooded, as did the section of road before the roundabout intersection headed into Apponaug.
By 7 a.m., National Grid reported 50 power outages in the state affecting 96 customers.