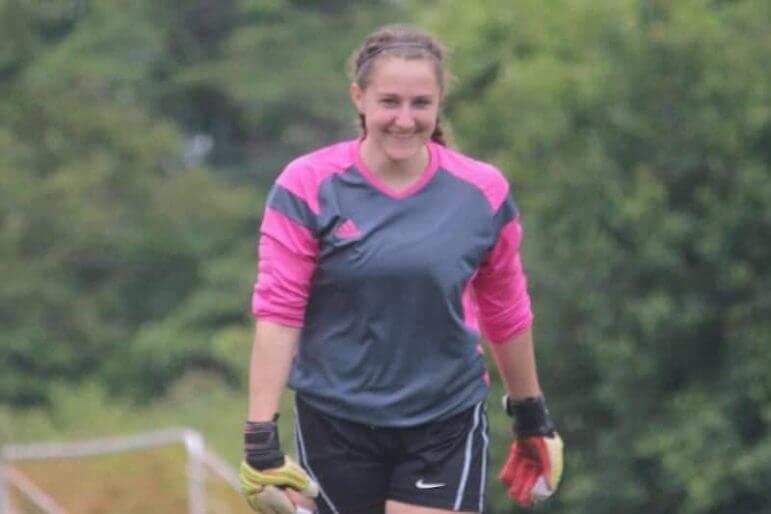 WARWICK, RI —Toll Gate High School junior Gianna Cirella, 16, fighting sepsis in critical condition at Hasbro Children's Hospital, died Wednesday night, her mother, Tara, said.
Gianna's mother, who has posted updates on her daughter's condition on Facebook, wrote the news overnight.
"My friends, my family, my loves.  While I despise social media for this, I feel that the best way for you to have this news is right here where have all been connected by gianna.  At approximately 6pm, gianna moved on from her pain to a much more comfortable peaceful place.  The disease that got into giannas beautiful little body was much larger than her, or her doctors, or any of the prayers or love that you all had.  The disease won; not without the most courageous battle by my mini, but the disease won.  We love you, gianna loves every goddamn one of you, and always will. Forever #gistrong"
Gianna developed a sore throat Oct. 13 that worsened into pneumonia and then sepis, a life-threatening blood infection. Doctors amputated her leg in hopes of curbing the infection late last week.
Her struggle inspired a city-wide series of displays of support and encouragement for the young woman. In the weeks since word of her illness spread, Warwick residents organized a a candlelight vigil, blood drive and contributed $76,000 to a GoFundme page aimed at helping her family with their medical expenses, reaching more than 70 percent of the 100,000 fundraising goal within nine days.
On Facebook this morning, friends and neighbors offered their condolences for Gianna's family.
"Your daughter brought out the best in many people that did not even know her during her battle. I hope you find comfort in knowing this," wrote Donna Gelsomino.
Mayor Scott Avedisian issued a statement Thursday morning celebrating Gianna's spirit and offering his condolences:
"It was with profound sadness that I learned last night of Gianna's passing. Even as so many in our community have been reeling from the suddenness with which she was stricken, the tremendous outpouring of support for Gianna and her family in recent weeks has been a testament to how deeply she was loved. It is clear that her bright, warm personality drew many to this beautiful and engaging young lady, and I know that the positive impact she had on people will be carried in their hearts forever. On behalf of the residents of Warwick, I offer my heartfelt sympathy and prayers to Gianna's family, her teammates, and friends as they grieve. I know the community will continue to support the Cirella family and friends, even as we honor their privacy as they endure this immeasurable and unimaginable loss."