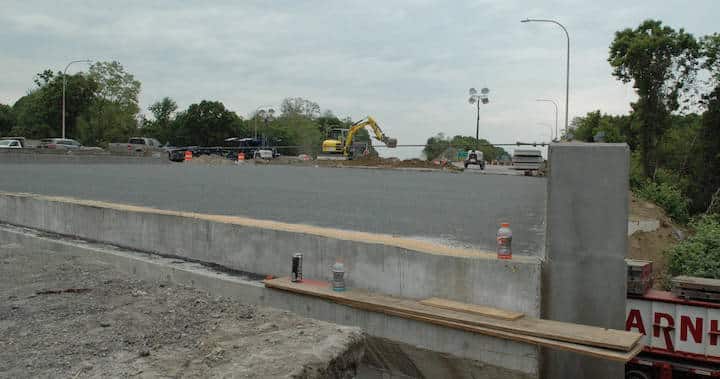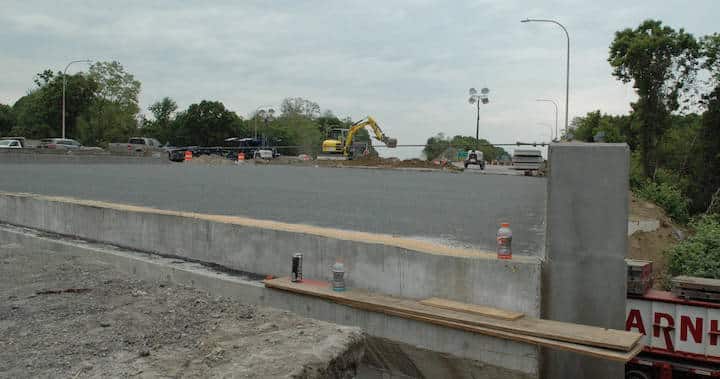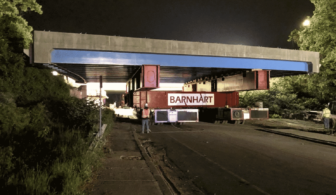 CORRECTION: An earlier version of this story reported the highway bridge project was ending. In fact, half the project was finished.
WARWICK, RI — The RI Department of Transportation reported the Toll Gate Road Bridge was moved into place early Wednesday morning, and the first phase of the two-year-long project is set to wrap up this weekend.
Toll Gate Road remains closed while the area is cleaned up and RIDOT prepares to install the approaches.
The new Toll Gate & Centerville Road bridges on Rte. 95 were built on their respective roads near Exit 10 over the course of the last year.  First, the spans of the Centerville Road bridge were moved into place starting May 28 as traffic was detoured to a median on Rte. 95 near Exit 10.
The old Rte. 95 bridge over Toll Gate Road  was demolished June 1.
With the Toll Gate Road bridge in place, the project  is expected to be completed by Saturday, June 6.