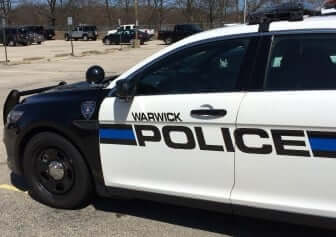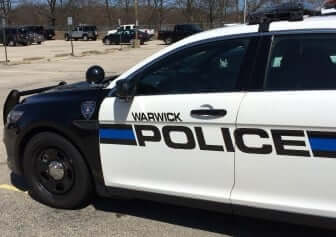 WARWICK, RI  —  Warwick Police investigating a July 7, 10:22 p.m. Rocky Point assault of a man have charged at least three men with simple assault and conspiracy, including one police say threatened to kill an officer.
The threats were uttered July 27 by Charles Souza, 36, of 85 Northup St., Warwick, RI, after his arrest warrant for the July 7 assault and conspiracy to commit assault was discovered in the midst of his treatment by WFD Rescue for a head wound at the 7-Eleven, 2048 West Shore Road, according to Officer Zachary Coyne's report.
Souza and witnesses stated that Souza had received the wound after being attacked, and wouldn't say more. Souza only elaborated to say he had been attacked by 9 people. As he was being treated in the ambulance, Coyne learned of the warrant for Souza's arrest on an assault and conspiracy charge for the July 7 attack.
Coyne informed Souza of the warrant, and that he was under arrest. Souza responded by kicking at equipment in the rescue, flailing and unbuckling himself from the stretcher he was on. Coyne was able to hold his arm and handcuff him to the stretcher, and Souza was then strapped to the stretcher, according to the officer's report.
At Kent Hospital, after being changed into scrubs and cuffed to a stretcher, Souza threatened to kill everyone in the room where he was treated, which included a nurse, Coyne, and security personnel called in to assist with drawing blood for a blood test, which Souza had refused. Coyne also thwarted Souza's visible attempt to spit at them, turning Souza's head away. Souza was subsequently restrained, fitted with a spit mask, and sedated, according to the report.
During the struggle, "Souza told me he was going to 'shoot me' and 'rape my family and children,' " according to Coyne's report. Souza also told the nurse that he has people that will kill her, Coyne reported.
Coyne charged Souza with disorderly conduct and threats to public officials.
Souza was scheduled for an Aug. 28 pretrial conference in Third Disctrict Court for the Rocky Point assault conspiracy and assault charges. He was released on $2,000 (@10%  $200.00) personal recognizance, and issued a no-contact order for the victim. He was scheduled for an Oct. 28 court screening on the disorderly conduct and threats to public officials charges.
Rocky Point assault July 7
At 10:22 p.m. that night, Officer Andrew Chretien and members of the WPD second shift were called to the Rocky Point Walking Trail, 1 Rocky Point Ave., for a report of a fight in progress.
Chretien was waved to the scene by a large group of people, and found the victim, a 21-year-old man, visibly upset and crying, with blood on his face and mouth, and droplets of blood on his shirt and hands, according to the officer's report. He was too upset to speak when asked what had happened, Chretien reported.
In a WFD Rescue, as he was treated for his injuries, the man said he had been picked up by Joe Stevens, and two other men, to drive to Rocky Point. Another car with another four people in it met them there. The victim said the other men began whispering among themselves, and he began to suspect he was being set up, according to the report.
When the victim got out of the car, witnesses said a male, whom police did not identify, punched the victim in the face, knocking him to the ground. The victim said another man began assaulting him, the father of Steven's girlfriend, Jarred Albro. Witnesses later confirmed the men assaulting the victim were Albro, Stevens, and Souza, according to the report.
During a subsequent interview with Stevens July 8, he admitted to participating in a group chat discussing plans to "jump" the victim in retaliation for messages he'd sent to his girlfriend. Stevens said he had decided not to fight the victim after all and to make peace with him during the Rocky Point trip.
Chretien obtained warrants for Souza, Albro, Stevens and an unidentified suspect for assault and conspiracy to commit assault for the attack.
Warwick Police arrested Albro, 38, of 38 Pullen St., Pawtucket July 31 at 4:28 p.m., outside a Northup Street home. He is scheduled for an Aug. 22 arraignment in Third District Court.
Warwick Police charged Stevens, 19, on Aug. 5. He is scheduled for arraignment on the charges in Third District Court Aug. 22.