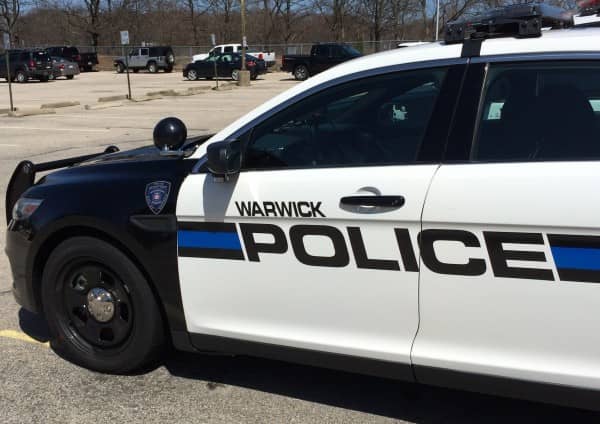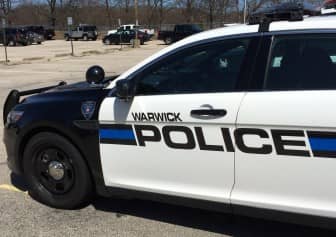 Warwick, RI — Two West Warwick men were arrested after one swiped $80 in cash from the grasp of a clerk at Walmart at 840 Post Road, then fled the scene, hopping into the back of a white pickup truck driven by the other man Dec. 7 at about 10:37 a.m.
According to police reports, a Walmart clerk working a register at the store said that as she accepted $80 in cash from a customer, a man approached her from behind and then snatched the cash out of her hand and left the store. The theft happened so quickly, she said, she didn't get a good look at the man.
A customer pursued the thief out of the store and saw him jump into the back of a white pickup truck, which then drove away, according to police reports.
At about 10:44 a.m., Officer Julio Benros spotted the truck headed north on Warwick Avenue, stopping it near North Country Club Drive, according to Officer Paul White's report. White was dispatched to back the officer up, and arrived a short time later to find Benros securing a man, later identified as Robert Bennett, 20, of 26 Parker St., West Warwick, lying on the ground near the truck's driver's side door. In the bed of the pickup, a second man, Justin Pizzi, 20, of 26 Parker St., West Warwick, was lying on his back with his hands up in the air, according to reports.
A witness to the theft was driven to the site to identify the two men. Police later found the stolen money in Pizzi's pockets.
Both men were transported to Warwick Police Headquarters at 99 Veterans Memorial Drive.
Pizzi was charged with second degree larceny and conspiracy, both felonies. He was scheduled for a court screening at Kent County Courthouse on Jan. 11. Bennett was charged with conspiracy and driving an unregistered vehicle. He was scheduled for a motion to reduce bail Dec. 28, then a court screening in Third District Court Jan. 11.