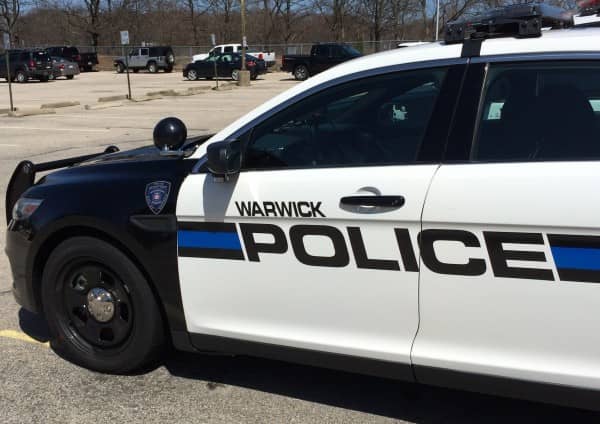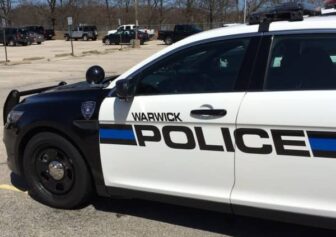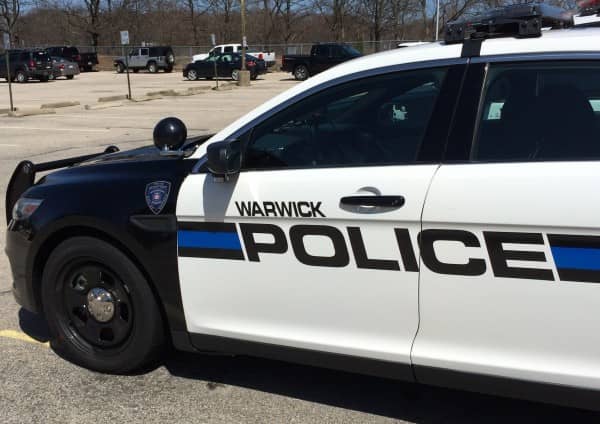 WARWICK, RI —  In the end, two Warwick men ducking their  $170 Tavern 12 tab Jan. 28 at 1:20 a.m. paid their bill, and the driver who stuck a bouncer as they fled faces a felony assault charge.
On Feb. 2, Detective Christian Vargas, assigned to follow up on the report of the pair's theft and the driver's assault of the bouncer with his car, reviewed the report from the 2299 Post Road restaurant. He also reviewed security video of the confrontation.
As the patrons, Dakota Clements, 26, of 12 Gilbert St., Warwick and Joshua Thibeault, 26, of 24 Johnson Ave., Warwick, left the restaurant and fled in a gray 2010 Kia Forte, with Clements driving, the bouncer, Dominic Spartichino, 33, of Warwick jumped over a handrail and stepped into the path of the car, which Clements had backed out of its parking space and pointed toward the street.
Spartichino blocked the car's path with his hands outstretched, and Clements drove slowly forward, pushing him backwards. Spartichino put his hands on the hood and pushed himself away quickly, while also moving his feet quickly, in an apparent effort to avoid falling or being dragged under the car, according to Vargas's report. Spartichino finally managed to push himself away from the front of the car toward the passenger's side as it accelerated past him.
"It appeared that the vehicle's low speed allowed Spartichino to avoid being seriously injured by taking defensive actions and pushing his body off with his hands and moving his feet," Vargas wrote.
Spartichino reported minor bruising to his left shin, according to the report.
Vargas and Det. Sgt. Gregory Johnson visited Thibeault at his home, where the Forte was parked next to the house on the street, according to the report. Thibeault told them he and Clements had decided to leave Tavern 12 without paying because they did not have enough money to pay the bill. He claimed to have been too drunk to remember Spartichino chasing them or what happened after they left, and that Clements was driving because he had been too drunk. He pledged to pay the bill.
On Feb. 4, Vargas called Clements, who agreed to come to Warwick Police Headquarters, 99 Veterans Memorial Drive, to speak about the incident.
At the station, Clements told Vargas he and Thibeault had visited two bars prior to Tavern 12, Bo's Billiards and The Trap, where he had paid the bill. At Tavern 12, he said, they agreed that Thibeault would pay. They were joined by friends at Tavern 12 who left without paying the tab, and Thibeault told him he didn't have enough to cover the bill. He said they agreed to leave without paying, and that he drove.
Clements said he kept driving after Spartichino stepped in front of the car because he knew he was going to get out of the way. He  admitted to continuing to drive the car forward although the bouncer was directly in front of the car, but that he had not intended to hurt him.
Vargas charged Clements with Felony Assault – Assault with A Deadly Weapon (the car) and one count of Obtaining Food or Accommodations with intent to Defraud. His bail was set at $10,000 personal recognizance, and he was scheduled for a hearing on the charges in Third District Court on May 1, 2023.
On Feb. 12, Tavern 12's owner told Vargas that the $170 bill had been paid, and that he no longer wants to press charges, but that he wanted both men issued no trespassing orders for the bar. The Obtaining Food or Accommodations with intent to Defraud charge against Clements was later dismissed.