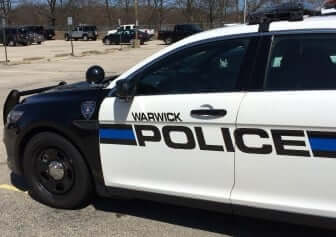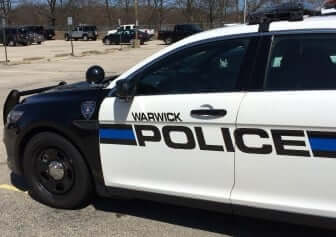 WARWICK, RI — Officer David Gaulin, headed west on Main Avenue Oct. 9 at 12:43 a.m., pulled over a swerving red Jeep Wrangler near Jefferson Boulevard, arresting the driver on a DUI charge.
As the driver, later identified as Alan K. Mota Estrada, 39, of 75 Gough Ave., West Warwick, pulled over, the Jeep's right wheels were on the sidewalk, according to the officer's report. As Gaulin ID'd Mota Estrada, he could smell a strong odor of alcohol on the man's breath, according to the report. The driver told Gaulin he was headed home from Cantina Del Rio, where he had drank a few beers, according to the report.
The driver agreed to take sobriety tests, during which he demonstrated a lack of smooth pursuit and involuntary eye movement in his vision, used his arms for balance and did not walk heel-to-toe during a walk and turn test and put his foot down four times during the one-leg-stand test.
The driver refused a portable breath test, and Gaulin arrested him on suspicion of DUI. As he rode in Gaulin's cruiser, he told the officer he could be stopping "real crime" and that he paid the officer's salary.
At Warwick Police headquarters, Mota Estrada also refused a breath test. Gaulin charged him with DUI, first offense, blood alcohol content unknown, and also cited him for refusing the test and for marked lanes violations. He was arraigned on the DUI in Third District Court Oct. 19 and released on $1,000 bail with a Dec. 3 pretrial conference on the charge.