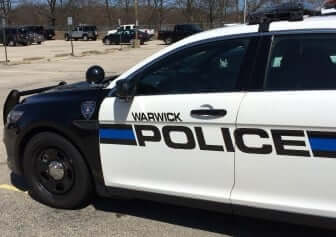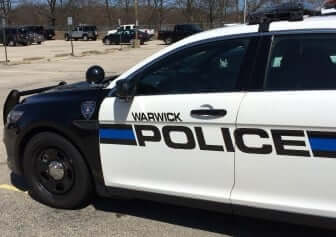 WARWICK, RI — Warwick Police charged a Cranston man, 32, with DUI June 3 after stopping his swerving BMW for traffic violations at 10:44 p.m.
According to the report by Officer Brent Giles, officers spotted a gray 2014 BMW on Warwick Avenue riding the center dotted line, alternating speed between 20 mph and 60 mph in the 35 mph zone. The driver also crossed the double yellow line during this time according to the officer's report.
Giles pulled the BMW over, and it turned onto Washington Avenue near 780 Warwick Ave. before stopping. Giles exited his cruiser and approached the driver's side of the BMW, and asked for the driver's license and registration.
Shortly after, Giles identified the driver as Christopher Viera, 32, of 58 Lyndon St., Cranston, RI. As the two interacted, Giles reported Viera had bloodshot, watery eyes and slurred speech. He also noted "many" air fresheners hanging from the rear-view mirror and a strong odor of cigarette smoke coming from the car, according to the report.
Giles asked where he was coming from and if he'd been drinking, and Viera said he had just left work and had not been drinking, according to the report. Giles asked him to step out of the car for sobriety tests , which Viera agreed to.
As he stepped from the BMW, Viera was unsteady on his feet and swayed when he walked. Giles also noted he could now smell alcohol on the man's breath.
During the tests, Viera demonstrated a lack of smooth pursuit and involuntary eye movement in his vision, an inability to walk a straight line as instructed, using his arms for balance, and an inability to safely balance on one leg, swaying and putting his opposite foot down.
Viera refused a portable breath test, and Giles arrested him on suspicion of DUI, alcohol, then transported him to Warwick Police Headquarters, 99 Veterans Memorial Drive, Warwick, RI.
At headquarters, Viera agreed to take a stationary breath test, but placed his fingers in his mouth repeatedly, forcing a 15-minute extension of a requisite wait before the test each time. Giles eventually noted this behavior as a refusal of the test, according to his report.
Giles charged Viera with Driving under the Influence of Alchohol, blood alcohol content unknown, first offense, and cited him for speeding, lane violations and failing to signal a turn.