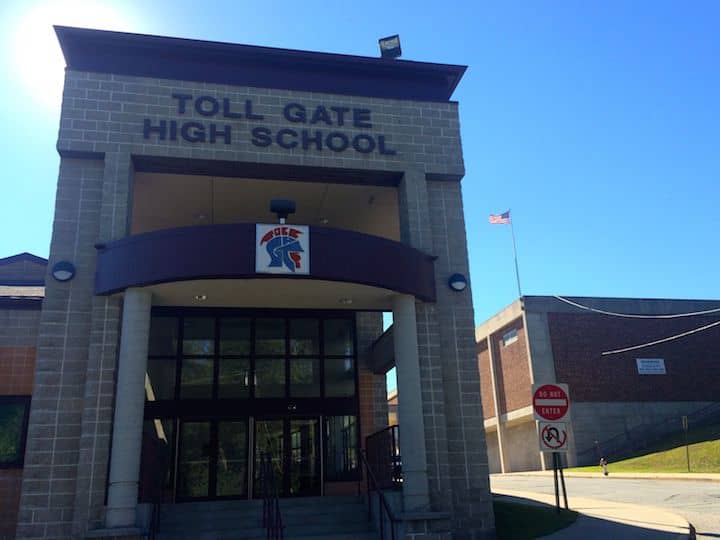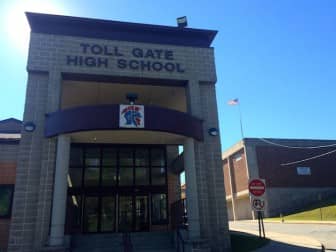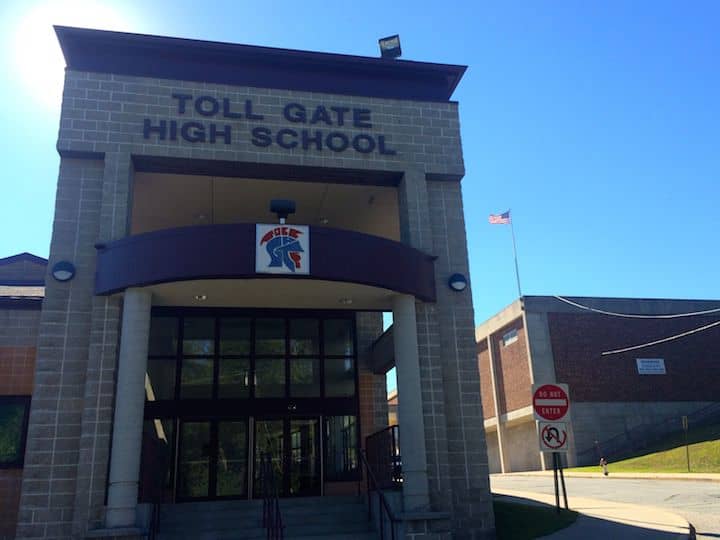 WARWICK, RI  — During Tuesday night's School Committee meeting, Park Elementary teacher and parent Jonathan Lautieri referenced reports of a Toll Gate student who had threatened to shoot a fellow student, asking what steps the school department takes to ensure firearms are not brought into schools.
"What is the protocol that the School Department is using to ensure that that student does not bring firearms into the building upon that student's return to school?" Lautieri asked.
"The Warwick School Committee would like everyone to know that we are aware of concerns related to recent student discipline issues. Student safety has always been and will always be the main focus of this Committee, said Warwick School Committee Chairwoman Bethany Furtado. But, she said, since the issue concerned federal and state statutes and regulations on confidentiality, they could not comment further on the issue.
"There are certain things which we cannot discuss," Furtado said.
"So discuss it when a student dies? Is that when you talk about it?" one woman asked from the audience.
"So as a community, we don't know if there is any protocol that would be in place, to prevent a student from bringing firearms into a building?" Lautieri persisted, clarifying that he was not asking for details on the student who had threatened to shoot a fellow student, or for Committee members to breach confidentiality rules. "I'm asking, is there a policy in place?" he said.
Furtado said there is the Warwick Public School zero tolerance policy [on violence] in place.
On Wednesday, Superintendent Phil Thornton elaborated on safety measures at Warwick schools.
"Absent metal detectors, you have to be really vigilant," Thornton said.
Administrators  are trained to be alert to their students and and to pay attention to behavior that seems out of the ordinary.
"What's different, what's maybe not right. People know their students," Thornton said.
Also, Thornton said, they know that firearms are not the only weapons to watch for. There is also the possibility of knives, for instance, he said.
When asked about the perceived affect of influence by William Walaska, a former state senator, in the situation, reported in a recent GoLocalProv.com article, Thornton would not confirm Walaska's presence in the closed School Committee meeting held to discuss the discipline of the student who made the shooting threat.
"We treat all students the same," Thornton said.
When asked to speak to parents' complaint that the zero tolerance policy on violence was not being followed by admitting the student back to classes, Thornton said parents' assumptions are incorrect. He would not elaborate.