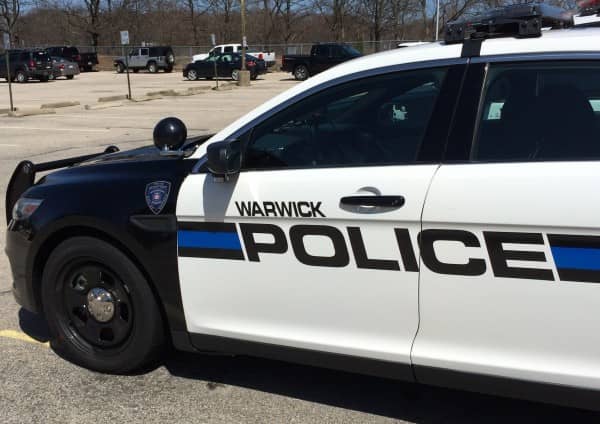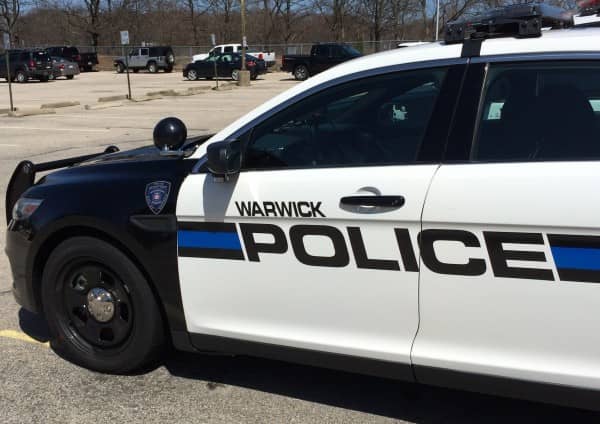 WARWICK, RI — Speeding and  an open sangria bottle led to a woman's DUI arrest  on Bald Hill Road Sept. 5 at 9 p.m., which she resisted, ignoring three warnings before an officer pepper sprayed her.
Officer Jacob Elderkin stopped the 26-year-old Johnston driver after observing her 2000 Honda CRV traveling 50 mph in a 35 mph zone, swerving from the high speed to low speed lane, without its lights on. Elderkin stopped the CRV near Target, 1245 Bald Hill Road, and followed as it pulled into the parking lot, striking the curb in the lot, according to the officer's report.
Elderkin identified the driver as Sara Reyes, 26, of 24 Merino St., Johnston, and immediately smelled an overwhelming odor of alcohol coming from her breath, according to the report. He also reported she had bloodshot, watery eyes, and slurred speech, he reported.
Elderkin asked Reyes to step from the SUV, and opened her door to help her out. Reyes said, 'No," and remained buckled in her seat, Elderkin reported. The officer argued with her to get her to exit the SUV, when he spotted an open container of white sangria, with an 13.9 percent alcohol content, on the floor of the car near Reyes' feet.
When Reyes was finally persuaded to get out of the SUV, she performed poorly on sobriety tests, demonstrating a lack of smooth pursuit and involuntary eye movements in her vision, an inability to balance or walk a straight line while maintaining heel-to-toe cadence, and could not balance on one foot without swaying or using her arms for balance.
Elderkin arrested her, and she struggled with him and another officer as they attempted to put her in his cruiser. Reyes kicked her feet out of the door of the cruiser several times, and ignored three warnings from Elderkin that he would use pepper spray on her if she did not stop resisting. Reyes ignored the warnings, and Elderkin used the spray on her face, after which she immediately drew her feet into the cruiser, according to the report.
At Warwick Police Headquarters, 99 Veterans Memorial Drive, Reyes was taken directly to a decontamination station to wash out her eyes. After, Reyes yelled at the officers as they attempted to read her rights, and she refused to submit to a breath test of her blood alcohol level.
Elderkin charged Reyes with one count each of DUI, first offense, blood alcohol content unknown, and resisting arrest, with a hearing in Third District Court for Sept. 26. He also cited her for speeding, operating an unregistered vehicle, operating without lights, lane violations, refusal to submit to a breath test and refusal to submit to a chemical test, with a hearing in the RI Traffic Tribunal on Sept. 13.