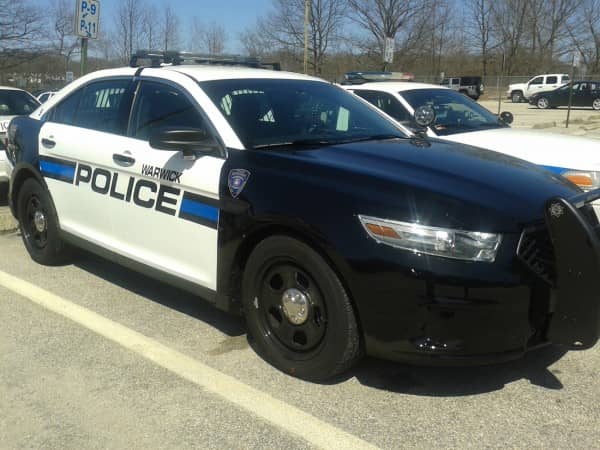 Warwick Police Department. CREDIT: Joe Hutnak
An East Providence man arrested in Warwick for shoplifting is now serving a six-month sentence on an unrelated drug charge.
Joseph Green, 29, faces a felony shoplifting charge after a loss prevention officer at Stop & Shop on Warwick Avenue called Warwick Police at about 4:30 p.m. on April 13.
Officer Geoffrey A. Waldman reported that he went to the store and spoke with Jeffrey Davis, who said that in watching the the market's surveillance monitors, he saw Green hide six toothbrush heads and two bottles of vitamins in his jacket sleeves.
Davis told Waldman that he also watched Green go into the men's bathroom, carrying a backpack, according to Waldman's report.
Waldman and another officer arrested Green as he left the store, with Davis following him. Davis valued the merchandise at $271.
A later check of Green's record showed an active court warrant for failure to appear at a hearing on a charge of obtaining a controlled substance through fraud out of Westerly.
Judge Kristen E. Rodgers sentenced Green to three years in prison, with six months to serve and 30 months suspended, on the drug charge. He is scheduled for a pre-trial hearing on May 12.
In a separate hearing, Judge Melanie Thunberg ruled Green to be in violation of probation set in a November, 2013, case of obtaining a controlled substance through fraud brought by South Kingstown Police. He attended a determination of attorney hearing on April 21, and is due in court for a violation hearing on April 28.
Green is scheduled for a felony screening on the Warwick charge on May 12.