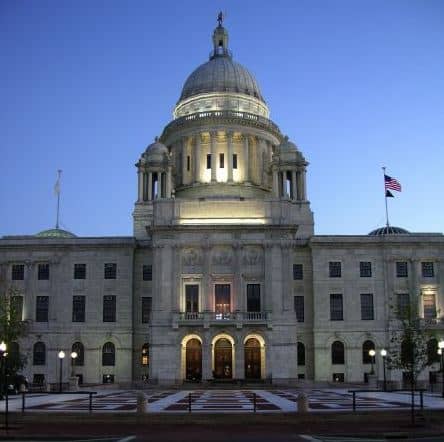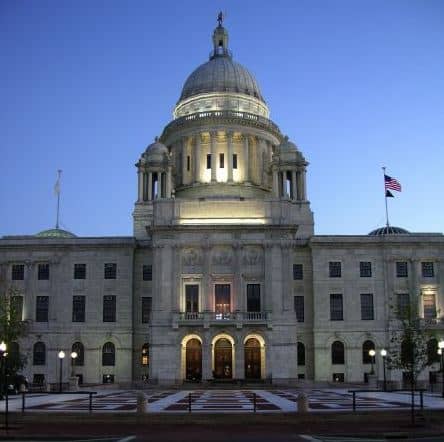 Warwick, RI — When Helene Lewis of Newport died in 1993 of cervical cancer after Newport Hospital mis-diagnosed four of her pap smears over eight years, protections against future mistakes were written into Rhode Island licensure criteria for lab professionals.
Those protections were stripped away during this year's budget session, among 30 professional license requirements removed from state law in a move intended as a business-friendly streamlining effort. Medical laboratory scientists, medical laboratory technicians (associates degrees offered at CCRI), cytotechnologists and hystotechnologists (masters and bachelor's degrees taught at URI) no longer require licenses in RI, said Greg Paquette, professor and director of medical laboratory science programs at University of Rhode Island.
That puts Rhode Islanders back in the position they were in 1993, before standards for lab professionals, including cytotechnologists, who perform Pap Smears, were established, said Paquette. The hospital nearly went under in the aftermath, said Paquette, who worked at Newport Hospital at the time of the testing scandal. The situation is not only perilous for the health of the general public,  but also the healthcare industry, he added.
"Not only did it have a very dire outcome for that poor woman, it almost cratered a hospital," Paquette said.
Paquette testified before the General Assembly on behalf of the ASCLS-CNE, an affiliate of the American Society for Clinical Laboratory Science during budget hearings, but, he said, it seemed the process to eliminate the licenses was too far along to be stopped. So this year, the group approached Rep. Patricia A. Serpa (D-Dist 27, West Warwick, Coventry, Warwick), and explained the dilemma.
Serpa has since introduced House Bill 7447 to restore the license requirements. The bill been referred to the House Education & Welfare Committee.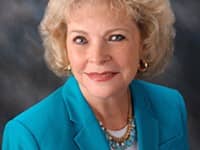 "Doctors make life and death decisions based on them (lab technicians)," said Serpa, who said the licenses were likely eliminated due to a lack of understanding of the importance of lab technicians to public health.
After Lewis's death in Newport, the family made a $100,000 donation to URI to start the "Helene Lewis Graduate Cytotechnology Program" at the URI Providence Campus, which is affiliated with Rhode island, Women & Infants', Memorial, Our Lady of Fatima, Milford, and Mass. General Hospitals, Paquette said.
The program supplies about 10 new cytotechnologists per year, meeting workforce demand. Between the URI MS Cytotechnology Program (10 graduates per year), the BS Medical Laboratory Science Program (20 graduates per year), and the CCRI AS Medical laboratory Technology Program (15 per year) and AS Histotechnology Program (10 per year), the institutions meet the workforce needs for the medical laboratory industry in RI and the region. All of the program are nationally accredited an prepare students for the national boards, according to Paquette.
"Without licensure, the ability to attract students to these programs will be hampered because they will not be seen by students as "equivalent" to other licensed health professions, like Pharmacy, Nursing, Physical Therapy and Diagnostic Imaging," Paquette said.
."This is medicine. I think it's important that they credentialed and regulated," Serpa said.
Gov. Gina Raimondo could not be reached for comment.