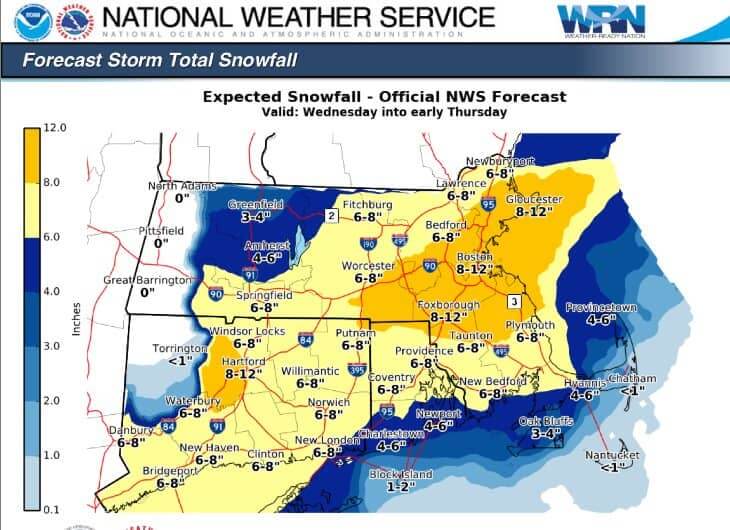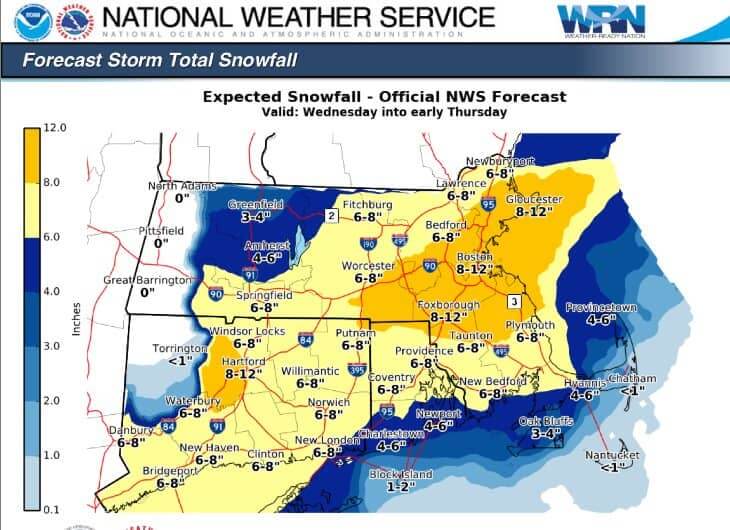 WARWICK, RI — The fourth nor'easter to hit the area in 19 days prompted multiple school and service cancellations Tuesday night as the National Weather Service updated its forecast to six to eight inches of snowfall expected to begin in earnest after noon.
Some schools and services in the City were not taking chances with the storm's scheduled arrival. The City of Warwick issued a parking ban taking effect at 8 a.m., lasting  Wednesday morning, and Warwick Public Schools closed for the entire day, though administration did not get the day off.
Gov. Gina Raimondo announced State offices will be closed Wednesday  due to severe weather.
The RI Department of Transportation urged caution for drivers, noting that if roads are clear in the morning, conditions may change significantly for the afternoon. The National Weather Service forecast snow accumulation of 2 to 4 inches after noon.
During the evening, winds of 23 mph and gusts up to 39 mph are expected, with a chance of n ew snow accumulation of 4 to 8 inches. Thursday will see highs of 40 degrees, and wind at 13 to 20 mph, with gusts as high as 34 mph.
Additional closings announced:
Kent YMCA School's Out-Warwick: Closed
Johnson and Wales Univ: Harborside Campus Closed //Essential Personnel Only