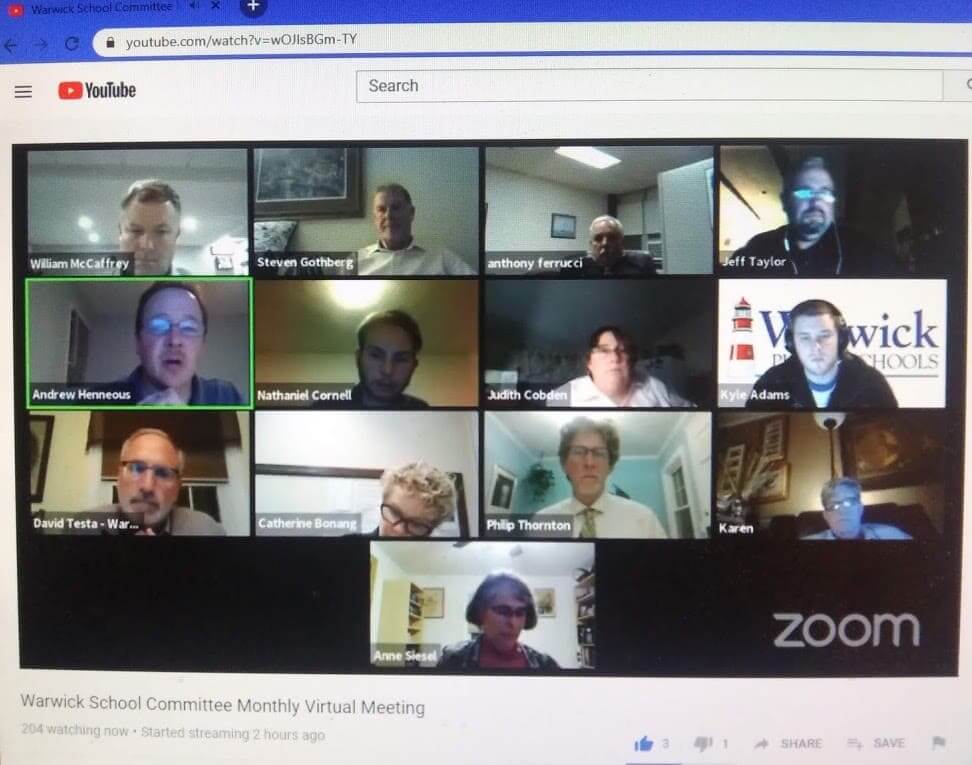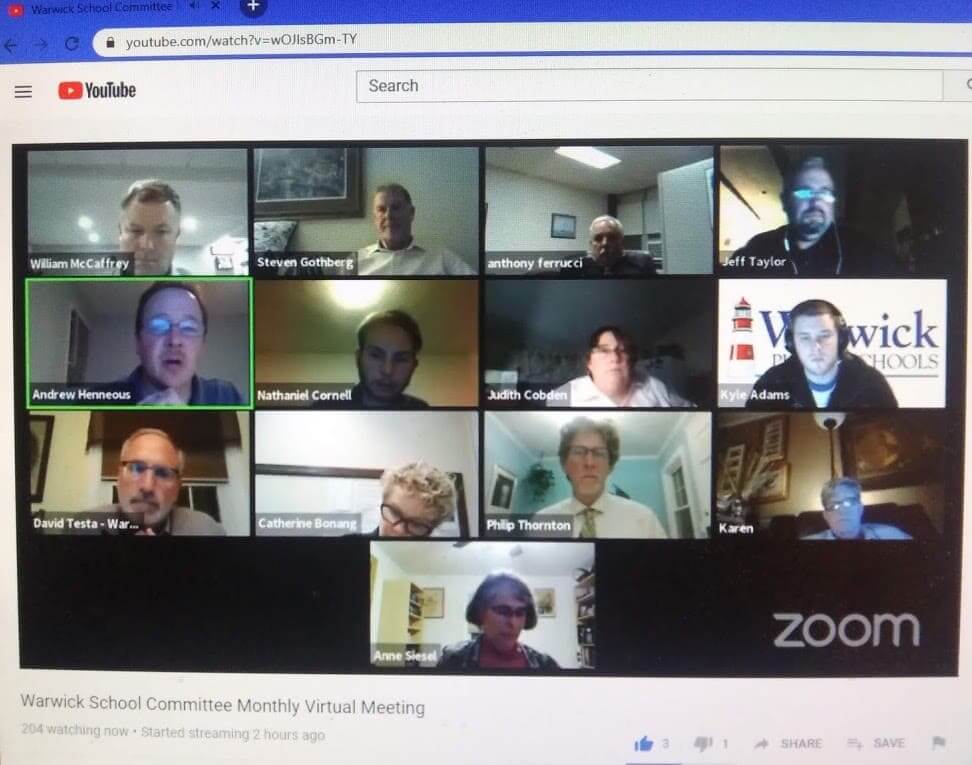 WARWICK, RI – Several of the district's schools have received much needed upgrades, Director of School Buildings and Maintenance Steven Gothberg told the Warwick School Committee Tuesday.
The $40 Million bond for the summer building projects paid for new roofs for Norwood, Hoxsie, Lippitt, and Robertson elementary schools. New fire alarms have been installed at Greenwood, Lippitt, Park, and Warwick Early Learning Center at John Brown Francis. Abatements were conducted at Hoxsie, Cedar Hill, Holliman, Sherman, and Wyman. ADA upgrades were performed at Holliman, Lippitt classrooms and restrooms, at Vets and at Wyman.
"We are making progress," said Superintendent Phil Thornton. "It's gratifying to see the progress."
"The vast majority of the projects came in under-budget and on time," said Committee member David Testa. "We are making very meaningful investments in these buildings and when done, these buildings will be very conducive for modern learning."
Last January, by a vote of 5-0, the School Committee adopted a revised Bond Phase II Capital Projects Plan. The revised Capital Plan took into account the current educational consultant's project of analyzing the district's high schools as well as the priorities of capital needs within the elementary and middle school buildings. The total School Committee Phase II Capital Projects Plan totaled $56 million.
The school department is seeking the voters' approval of a $56 million bond for school repairs. $26.8 million will be designated for installing new heating and air conditioning systems for all elementary schools. Another $13.7 million will be used for windows and door replacements at all elementary schools, Warwick Vets Middle School, Winman Middle School, and Drum Rock.
"It's crucial that people go out and vote (for the next bond)," said Committee Chairperson Karen Bachus.
The Committee discussed returning to in-person meetings. The meetings have been held virtually since March due to the coronavirus pandemic. The biggest obstacle is the state 15-person limit for indoor gatherings.
"It doesn't make a lot of sense because the public can't come in," Bachus noted. "It's a matter of getting the jobs done."
"I just don't understand how logistically this would work," said member Nathan Cornell.
Member Kyle Adams said over 800 people were watching last week's meeting on You Tube.
"That is way more than we've ever seen in the Vet's auditorium," Adams stated. "I can't see the amount of positives we would bring for us to meet in person."
Classes have been held at Veterans Middle School, the Career and Technical Center, and Drum Rock Elementary School. Thornton explained again that the schools are being used due to their air circulation systems.
Thornton told the school committee last month the installation of HEPA filters in all the schools would be a "viable solution" to keeping schools safe from coronavirus.
Gothberg said the filters would cost $750,000 and would be paid for with federal funds. Electrical modifications will be made to all the schools before the units are delivered.
Students will be returning to schools on a staggered basis as the district anticipates the delivery of air purifiers on Oct. 23.
Grade 1 students returned on Oct. 13. Grade 2 and 3 students will return on October 14. Grades 4 and 5 will return on October 15. Grade 6 students would be going to Veterans Middle School the week of Oct. 20.
The committee approved spending $8,823 for COVID-19 safety supplies.
"We do have masks that were given to us by the state," explained Jennifer Connolly, the Director of Special Services. "We have masks for nurses, we have face shields for nurses, we have gowns and we have gloves for nurses. That is not the full PPE they will be getting for the year. We have a major order that is going out tonight that will replenish those supplies."
The committee also discussed the problems with distance learning and hoped to make some adjustments.
"We need to learn from each other," said Testa. "I have confidence this can work. This isn't carved in stone. We can make changes."