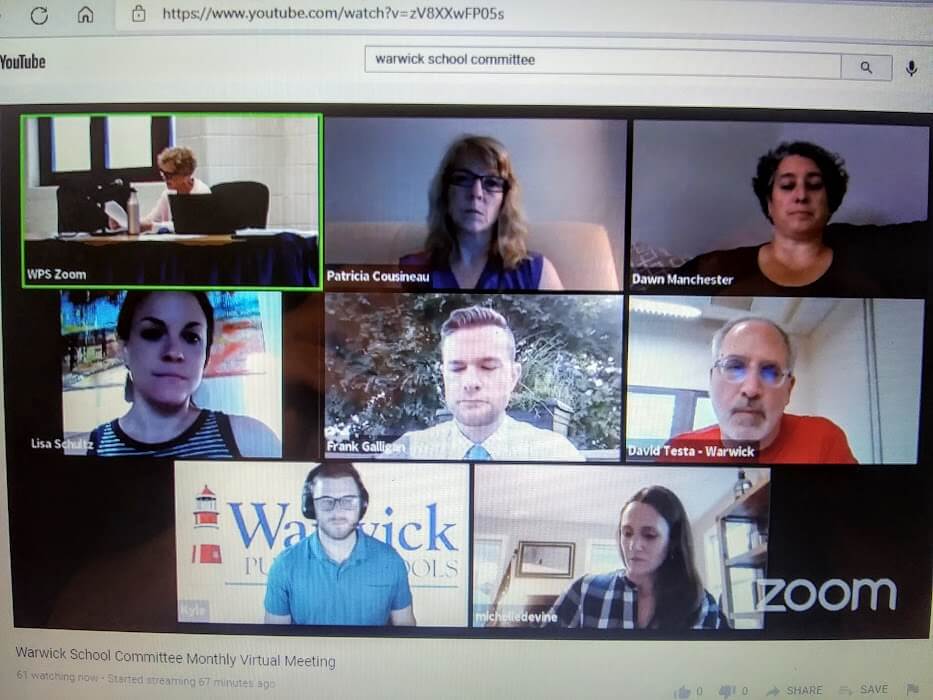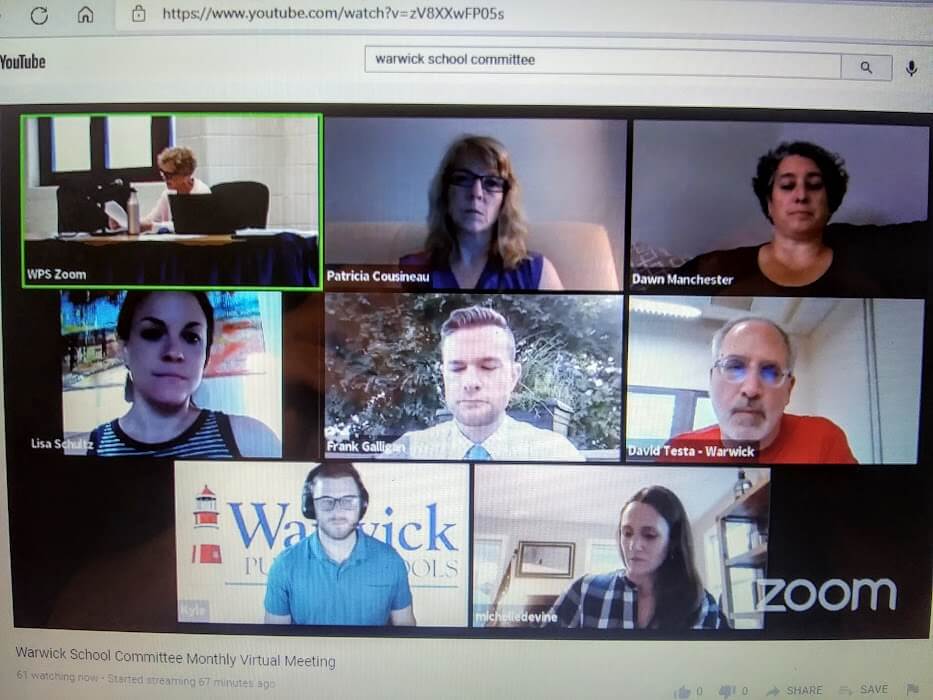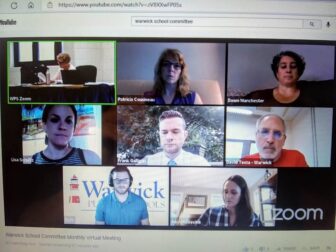 WARWICK, RI — The  Warwick School Committee OK'd a $193.2M FY22 budget, requested details on the high school rebuilds, and said good-bye to its special education director Wednesday night.
The budget vote was 4-1. Committee chair Judy Cobden, Karen Bachus, David Testa, and Kyle Adams voted yes. Committee Vice-Chair Nathan Cornell was the lone no vote. There was no discussion about the spending plan. The budget, which eliminates 34 teaching positions at a $7.5 million savings, will be federally funded to the tune of $11.7 million.
The school committee accepted the resignation of Dr. Jennifer Connolly as Director of Special Education, effective July 30. They also voted to renew the district's contract for legal services with the firm of Henneous, Carroll, Lombardo, LLC for $240,000.
Superintendent Lynn Dambruch announced the hires of several new administrators, including Patricia Cousineau as the Director of Elementary Education, Lisa Schultz as the Director of Curriculum, Dawn Manchester as the Curriculum Technology Coordinator, Michelle Devine as Veteran's Middle School Assistant Principal of Teaching and Learning, and Frank Galligan as the Principal of Warwick Neck Elementary School.
"I know we're going to make a great team," Dambruch said.
Warwick Schools Budget Recap
In his April 13 presentation to the committee, Robert Baxter, the Executive Director of Finance and Operations, said the district was facing a projected budget deficit of $7.5 million and recommended the elimination of 34 teaching positions.
"We value all our teachers," Cobden said in May. "We need to keep doing this and keep moving forward especially our new administration to get (students) to come back to our districts. I think we are on a path for that and I feel very positive. I just hope this doesn't have to keep happening and that we can retain more of our Warwick (students) because we want them here."
Baxter explained the district had experienced about a 15 percent enrollment decline in the 8 years from FY2010 through FY2017, a loss of about 1400 students or approximately 175 students per year.
According to Baxter, the district experienced an accelerated loss of another 1,121 students, about a 10.4 percent decline over the four years from FY2018 through FY2021, a loss of 224 students per year on average.
Baxter warned the district must stop its enrollment decline and restructure its expenses to align with the reduced enrollment, noting that failure to do so will result in state intervention.
Toll Gate, Pilgrim rebuild details requested
The committee also voted to approve a contract requesting detailed plans for the Master Education and Facilities Plan for Pilgrim and Toll Gate High Schools. The committee had retained the services of Saam Architecture of Boston to create a high school master plan for $111,300 in December 2019. But those plans do not go into the required level of detail for the project to begin.
The expenditure is $27,000 for site plans and drawings for the two schools providing the required detail.
"Now we get down into the more granular stuff," said Testa. "So it's going to be much more detailed. This is where we're going to drill it down."
"We're really getting into specifics," Superintendent Lynn Dambruch said.
"Mr. (Frank) Locker (in charge of Educational Planning) had met with the stakeholders at the buildings," said Assistant Superintendent Bill McCaffrey. "(Locker) talked about educational space, he talked about facilities, he talked about athletic space, necessary classrooms, necessary teaching areas, it was quite an extensive review that we covered in a short period of time. It seems we're moving in a positive direction and it looks like it will be a fantastic project for Warwick once its completed."
Last May, the committee voted to approve renovation projects for the two schools, totaling $305 million.
The committee selected Option C for Pilgrim. That plan will include a two-story addition at the front of the building. The total cost would be $176.7 million and the length of construction would be 36 months.
The committee also chose Option C for Toll Gate. The $125.4 million cost would include a center courtyard which could serve as an interior food court/mall space with a skylight ceiling, which would also be used as a media center. Construction would last for 36 months.
Anthony Ferrucci, former Chief Budget Officer for the district, now serving on the Building Committee, gave a timeline for when construction might begin on the two schools.
Ferrucci said the process will take three months for the first application to be submitted to the Rhode Island Department of Education (RIDE) for their approval. The deadline for Stage One is Sept. 15.