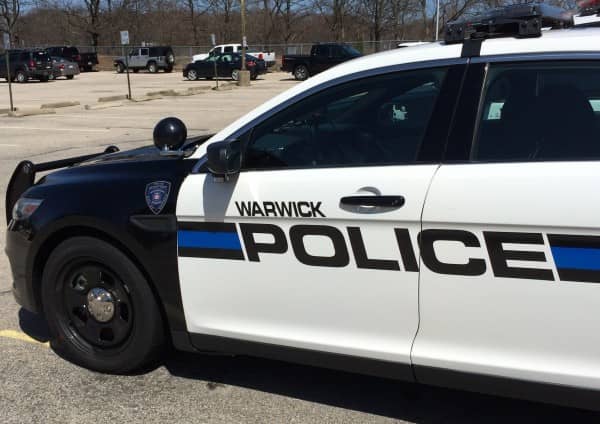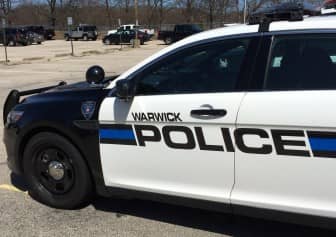 WARWICK, RI — Warwick Officer Matthew Higgins was speaking with the security manager at Hilton Garden Inn, 1 Thurber St., at 9:13 p.m. July 2 about an customer at the adjacent Iron Works Tavern who'd threatened to 'blow this place up,' when the man walked by, prompting an expletive – strewn conversation and arrest for disorderly conduct.
Higgins followed the man, later identified as William Thomas Reagan, 61, of 9570 Setina Lane, Sacramento, CA, to the elevators and asked him to step off an elevator to speak to him about his recent behavior, according to the officer's report.
Reagan's immediate response was, "Are you f***ing kidding me?" Higgins reported.
Higgins was not f***ing kidding him.
Officer John Zaborski, who had also responded to the location, spoke with Reagan, whose attitude and language did not significantly improve.
As numerous guests passed the officers and Reagan, the man cursed throughout their encounter in a threatening and confrontational tone, according to Higgins' report.
Higgins wrote that as he arrested Reagan and placed him in handcuffs, the Sacremento man said to him, "Why am I in handcuffs? Because I didn't kiss you're a** enough?"
While Reagan spoke, there was a mother and young boy sitting nearby, witnessing the behavior, Higgins wrote. Reagan also encouraged the officer to beat him up, then suggested the officer use his nightstick to hit him.
Reagan continued to swear and act belligerently as Higgins escorted him to his cruiser and placed him inside for transport to Warwick Police Headquarters, 99 Veterans Memorial Drive.
Reagan complained of a panic attack, and a rescue was called to transport him to Kent County Memorial Hospital. Police later transported him back to headquarters to wait a court hearing on a disorderly conduct charge, after he refused to sign a summons form.
In a statement, the Ironworks Tavern bartender said Reagan had entered the bar at 4 p.m., behaving normally and friendly. He returned to the bar at about 7 p.m., appearing disoriented and mumbling, and asked a guest at the bar if a pair of men also at the bar had been sent there by his wife to confront him.
The guest ignored Reagan, and he went back to his seat. The bartender went to his table, and Reagan told her he was offended and angry, then told her he would "F***ing blow up the building," according to the report.
The security guard at Hilton Garden Inn told Higgins he had asked Reagan to leave the hotel after hearing from Iron Works Tavern that he had been refused service at the bar then returned before leaving again
The guard said they attempted to remove Reagan from the hotel, but he had not answered the door to his room.