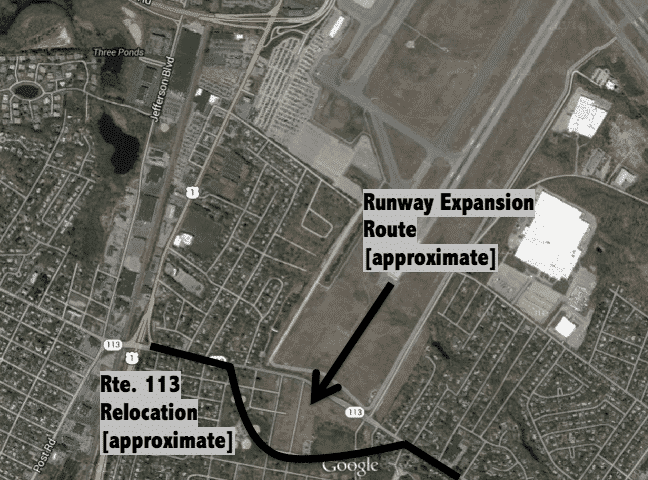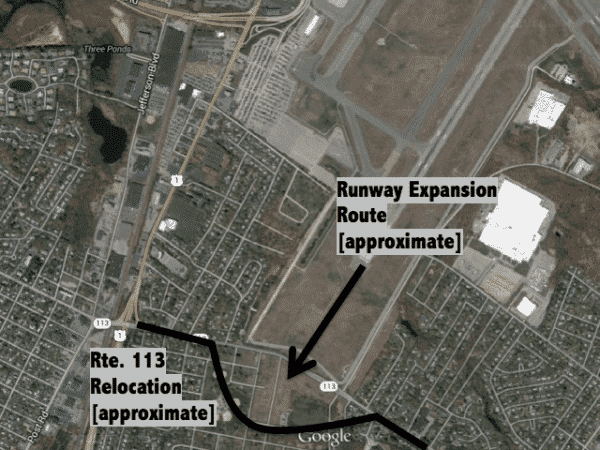 After years in the planning stage, work is expected to begin next month on the expansion of the main runway at T.F. Green Airport, including a change in the location of Main Avenue.
During a recent interview at City Hall, Mayor Scott Avedisian explained that Rhode Island Airport Corporation [RIAC] is expected to start relocating sports fields that are in the path of a planned 1,530-ft. addition to Runway 5-23 which will allow the state's largest airport to accept international flights.
"They're going to start construction on the new athletic complex later this year, and their goal is they have to be up and running next year," Avedisian said. "They tried to lay out their development so everything falls in piece by piece."
After moving the existing sports fields and replacing them with a new complex, RIAC will install a new light at the end of Airport Road "to allow access to that field," explained Avedisian, then start building the new Main Avenue through what is now sports fields and residential properties.
Once the end of the new runway is installed, RIAC will then dig up the existing roadway on Main Avenue and complete the new runway, which will end up measuring 8,500 ft.
All the while, traffic will be able to continue traveling on Main Avenue, the mayor noted.
"They're trying to do it so there's not a lot of disruption — they're going piece by piece," said Avedisian.
According to information posted on the Green Airport Construction web page, replacement of the Winslow Park complex is scheduled to be done by next June, with the work to relocate Main Avenue completed by May, 2016. RIAC has purchased 65 homes in the area to make way for the new runway, and paid to soundproof another 564, according to NBC10.
RIAC and the Federal Aviation Administration [FAA] have been pursuing the expansion since at least 2006, when Avedisian blasted the FAA for offering plans that he termed "five of the most costly and environmentally insensitive alternatives available" in seeking a runway large enough to handle international and cross-country flights.