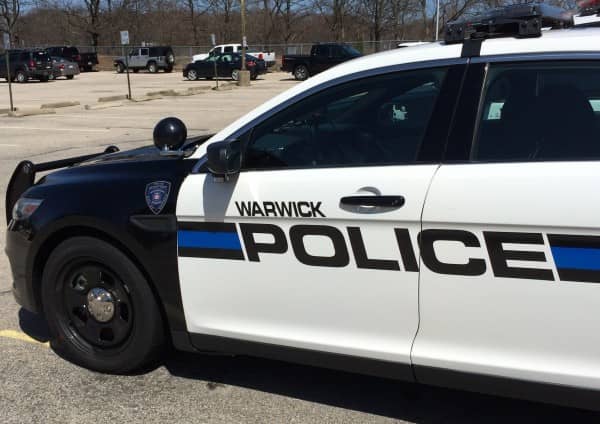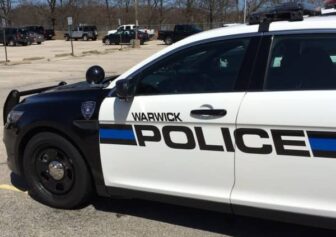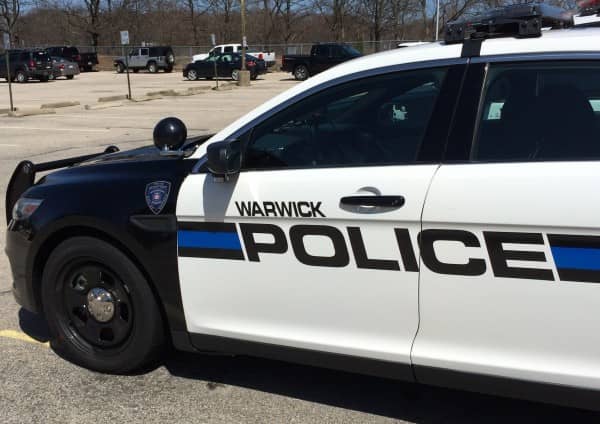 WARWICK, RI — Officer Nathaniel Gray stopped a gold 2005 Honda CRV speeding on Rte. 95 North Feb. 11 at 4 a.m., finding Clonazepam and Alprazolam totaling $850 in the car.
Gray spotted the Honda take the highway ramp off Jefferson Boulevard without a turn signal, and followed it as it sped at 85 mph in the 55 mph zone, then pulled the car over with his lights, then siren, near Exit 16, according to the officer's report.
The driver, Julio Calderon, 35, of 84 Farm St., Providence, RI, had  had three passengers:  A 30-year-old West Greenwich man; a 28-year-old West Warwick woman; and Steven B. Gonzalez, 30, of 100 Broad St., Apt. 622, Providence, RI.
Gray determined Calderon did not have a driver's license, and detained him in his police cruiser.
Gray asked about a smell of marijuana in the car and asked if there was any marijuana present. Gonzalez produced a mason jar with 6.7 grams of marijuana, worth $100, from his backpack. No one in the car had a medical marijuana card, Gray reported.
Gray asked everyone else out of the car, and searched it, finding three pill bottles, two with 101 pills and 22 pills of Alprazolam, a  benzodiazepine used to treat anxiety and one with 35 pills of Clonazepam, a narcotic used to treat anxiety. Both drugs are controlled substances.
When asked if he had a prescription for either drug, Gonzalez said he did not. When asked if he had a problem, Gonzalez began to cry and admitted he needs help for his addiction, according to the officer's report.
Gray transported Calderon and Gonzalez to Warwick Police Headquarters, 99 Veterans Memorial Drive, where he cited Calderon with driving without a license, speeding and failing to use a turn signal.
Gray charged Gonzalez with possession of marijuana, greater than one ounce, first offense, and also with a felony count of possession of a Schedule I-V drug and two misdemeanor counts of possession of a Schedule I-V drug.
He was held for transport to Third District Court for arraignment.