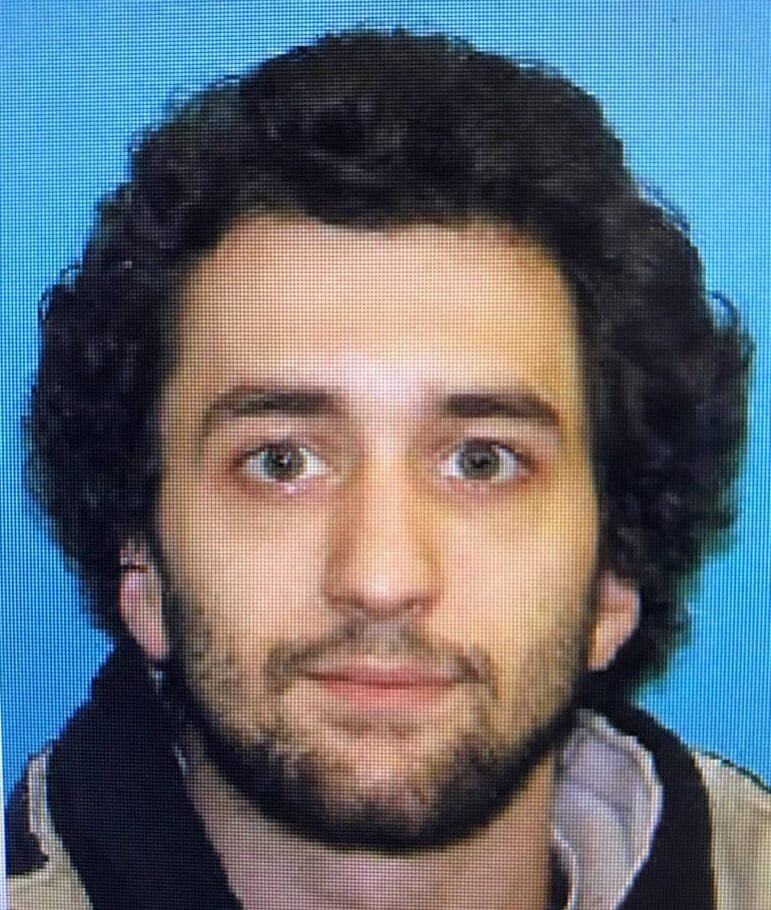 WARWICK, R.I. — RI State Police are searching for Vincent D'Ambra, 27, who fled troopers attempting to arrest him on Post Road in Warwick at 10 a.m. this morning, striking several unmarked police cars during his escape.
The troopers were attempting to apprehend D'Ambra as part of an ongoing investigation, RI State Police reported today in a release to media.
D'Ambra drove into West Warwick, State Police report, striking another car and a building at the intersection of Providence and Wakefield Streets in that town, before jumping out of his car and fleeing on foot.
D'Ambra was last seen wearing teal-colored shorts and a white sleeveless t-shirt.
Anyone with information is asked to call the Rhode Island State Police Detective Bureau at 444-1158.