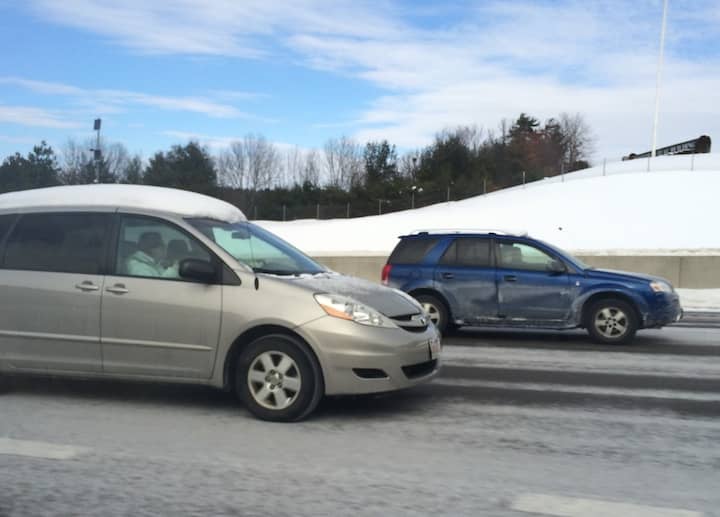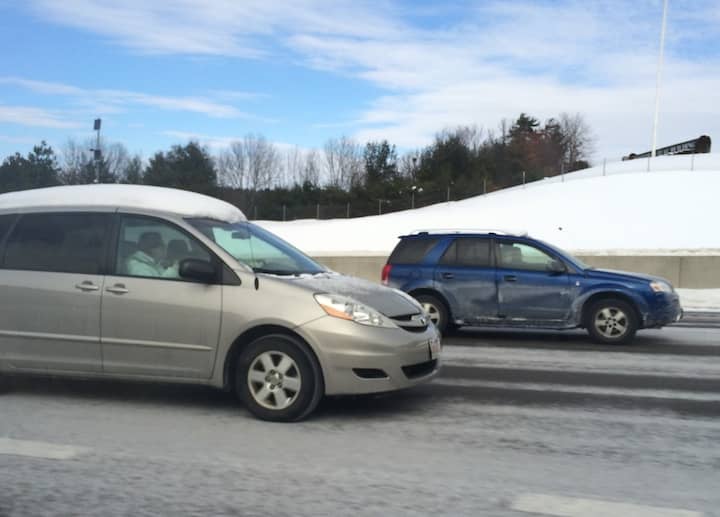 Warwick, RI – If guilty thoughts about launching flying chunks of ice or blinding clouds of snow at your fellow motorists isn't enough to motivate you to clear off your vehicle after a storm, Rhode Island State Police have another 85 reasons.
A press release on the State Police website underlines the hazards motorists who fail to clear off their cars impose on other drivers.
"The result is airborne ice and snow that can damage other vehicles and cause accidents when other motorists swerve or brake suddenly," according to the release.
Drivers of vehicles that haven't been responsibly cleared of snow and ice can be stopped and fined $85, according to the State Police.
Police also reminded motorists to beware of black ice during the cold winter months.
Extreme cold temperatures can cause black ice to form on roads, causing hazardous conditions, even when the way seems clear.Motorists should reduce their speed, increase the interval between vehicles and avoid sudden braking when black ice could be present, according to state police.