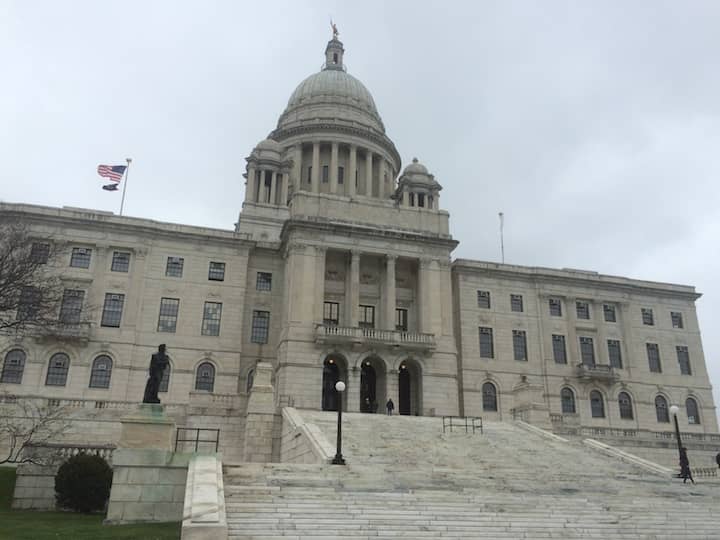 STATE HOUSE — Legislation establishing guidelines for the diversion program within the Superior Court, offering an alternative to judicial conviction for addiction and mental health-related offenses, has been signed into law by Gov. Gina Raimondo.
The law, (2019-S 0962A / 2019-H 6164A), authored by Senate Majority Leader Michael J. McCaffrey (D-Dist. 29, Warwick) and Rep. Robert B. Jacquard's (D-Dist. 17, Cranston), offers an alternative to traditional conviction, sentencing, and incarceration by providing eligible defendants with a framework of supervision and services instead of incarceration. The model has been shown to decrease rates of incarceration and recidivism.
"This is another step forward for criminal justice reform in Rhode Island," said McCaffrey. "Substance abuse and mental illness are the underlying factors for many individuals who find themselves in the criminal justice system in Rhode Island. Instead of incarcerating these people, we're now looking to divert them into a program that provides the necessary rehabilitative services and supervision."
"As we as a society are realizing that addiction issues are public health problems more than criminal problems, it is imperative that we help those with addiction get healthy rather than incarcerating them at great cost to the taxpayers.  This program will not only save lives, but also, save the state much-needed dollars by foregoing incarceration in favor of more productive alternative addiction treatment programs," said Jacquard.
In 2017, McCaffrey sponsored legislation creating the Superior Court diversion program as part of the Justice Reinvestment initiative. This year's legislation outlined the specifics of the program, including who would be eligible for it and how it would be administered.
The Superior Court magistrate or justice would make the final determination as to whether a defendant is admitted into the program. Once accepted into the program, the defendant would sign a contract detailing the requirements, conditions and expectations of the court. Defendants who fail to abide by the program's conditions and orders could be terminated from the program and have their cases placed on the Superior Court criminal calendar.