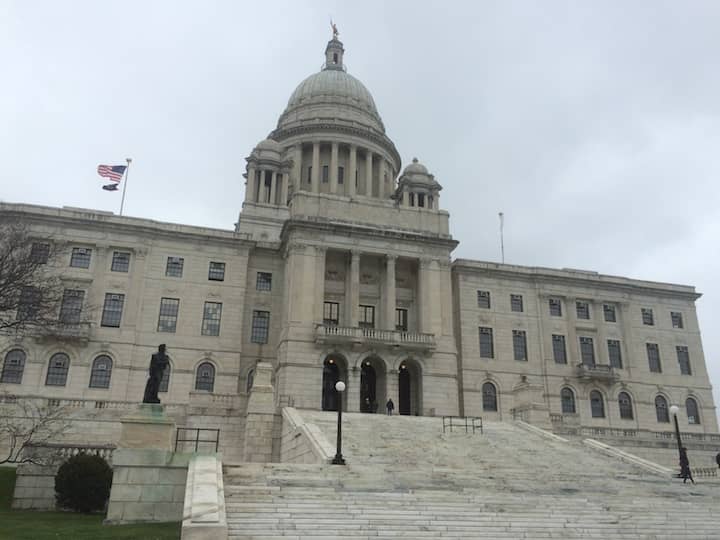 Editor's note: The following information was provided by the the Legislative Press and Public Information Bureau.
STATE HOUSE — The House of Representatives has approved legislation submitted by Rep. Joseph M. McNamara (D-Dist. 19, Warwick, Cranston) that would allow terminally ill patients to obtain experimental drugs that have not yet been federally approved but which may be in the final stages of FDA testing. The measure now heads to the Senate for consideration.
The legislation (2017-H 5676) would create the Rhode Island Terminally Ill Patients Right to Try Act of 2016, which would establish the conditions for the use of experimental treatments.
"The one thing everyone tries to hold onto is hope — hope that the individual will get well, hope that some procedure will lead to a cure," said Representative McNamara, who chairs the Committee on Health, Education and Welfare. "I want Rhode Island to do all it can to give these people hope. I want Rhode Island to give terminally ill patients the 'right to try' anything that might help them. Access to experimental treatments will provide terminally-ill patients with the fundamental right to control the decisions relating to their own medical care."
"Right to Try" laws have been approved in several states, including 24 over the last two years, and more are poised to consider such legislation this year.
Terminal patients who have exhausted their conventional treatment options have few, if any places, to turn. They can attempt to enroll in a clinical trial, but many of the sickest individuals do not qualify. The only other option for them is to obtain potentially life-saving drugs by requesting that the U.S. Food and Drug Administration grant them expanded access. But only a few hundred patients are granted such access each year because of the complicated, time-consuming and expensive process currently required by the FDA.
Under the McNamara bill, a terminally ill patient may make a request for an experimental drug and a manufacturer of an experimental drug, biological produce or device may make it available, but is not required to do so. The legislation provides protections for all parties (patients and medical professionals) and insurance companies are also protected because there is no requirement for them to cover the cost of any investigational drugs.
"Terminal patients do not have the time to wait for the kinds of delays associated with federal bureaucracy," said Representative McNamara. "Terminal patients just want the chance to try something — anything — that might help. It is my desire, through this legislation, to give them hope and, perhaps, to extend or save some lives."