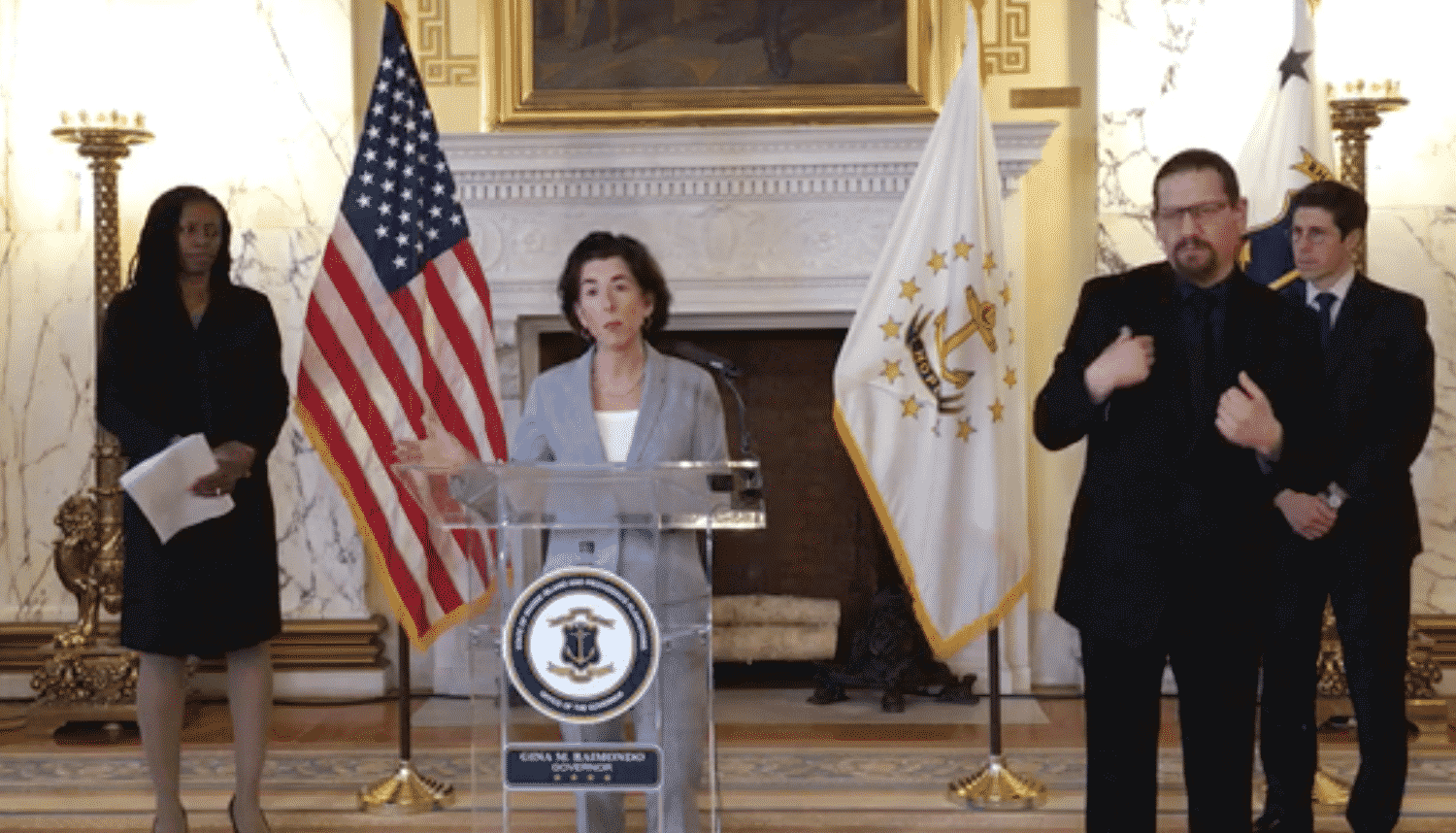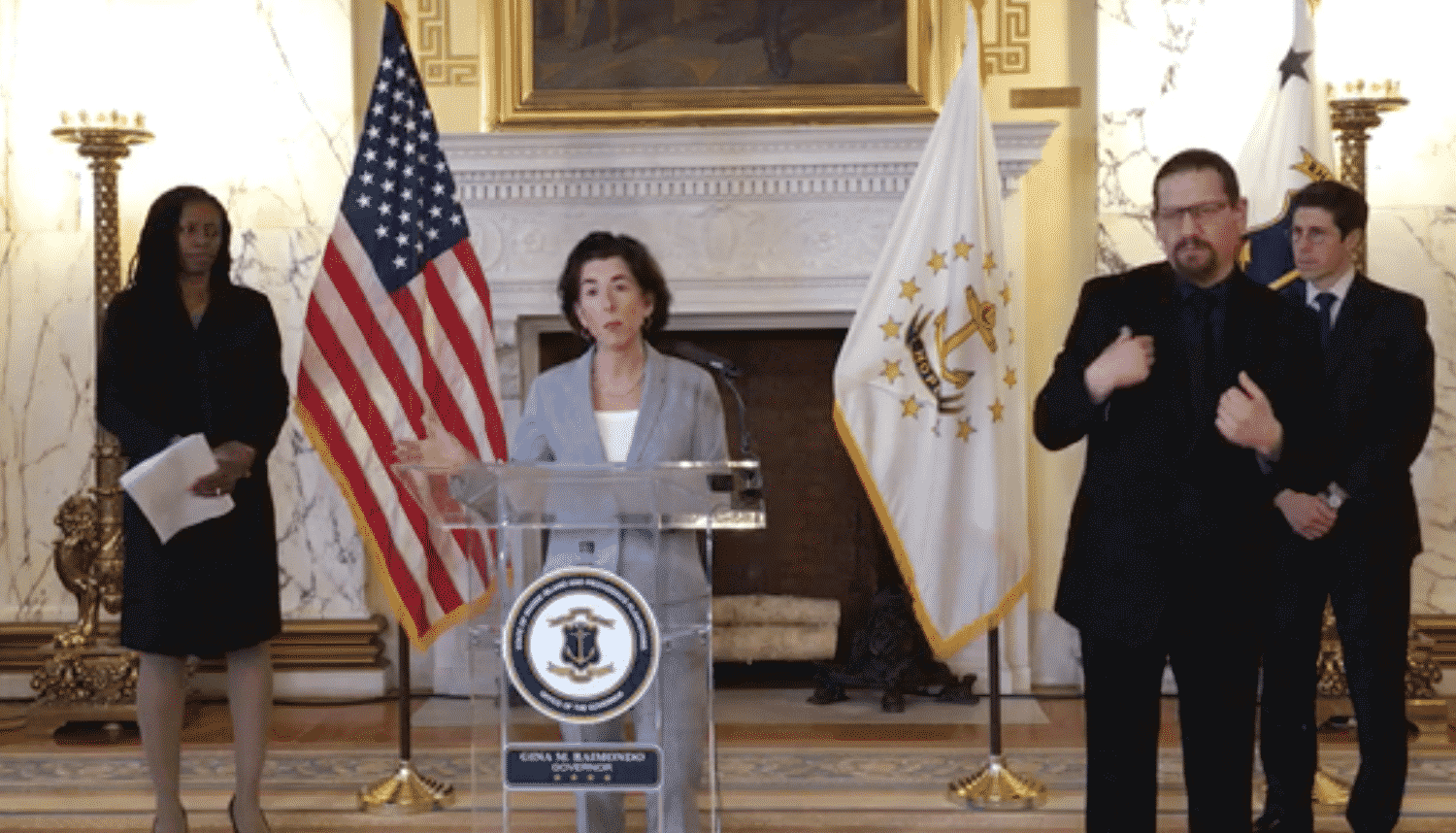 Editor's note: This article and most of our COVID-19 related news is free to the public to ensure people have access to life-saving information. If we've helped you, and you're able to help us, we would appreciate your subscription for either $1.50/month or $15 per year.
PROVIDENCE, RI — Gov. Gina M. Raimondo reported four new COVID-19 deaths Tuesday, announced state beaches and parks are closed starting Friday, April 3, and said staying home is the only way to stretch scarce medical supplies through the outbreak crisis.
"Right now in this country we do not have enough ventilators to meet our needs,' Raimondo said during her daily State House press conference on the COVID-19 outbreak. Nor does the country have adequate masks, gloves, other personal protective equipment, or medical personnel.
During earlier press conferences, officials have stated the need for ventilators is especially urgent, and difficult to fulfill. The state has 200 on hand, and is seeking to increase that number to 800, RI Health Department Director Nicole Alexander-Scott said.
So, the only sure measure anyone has to fight the virus' spread is to stay home to avoid catching or giving the virus to others, Raimondo said.
Raimondo asked everyone in RI to end their days by making a list of every place they have visited and anyone they have interacted with (which she said, ought to be a very short list at the most, given the stay at home order and the limit to interactions with only the same five people, she said.)
"Because, in the event that you get sick, and hopefully you won't but many of us will, it will help with contact tracing," which will be crucial to ensure the safety of others and those they interact with down the line, Raimondo said.
Four new COVID-19 deaths in RI
The four new deaths from COVID-19 in Rhode Island included a man in his 60s, a woman in her 80s and a man and woman, each in their 70s, Alexander-Scott said. The new deaths bring the total COVID-19 related deaths to 8, with 488 total cases in the state now, she said.
"Our deepest sympathies are with these families," Alexander-Scott said.
Parks, beaches closed starting Friday
Raimondo said that due to reports and observances of people continuing to ignore the rules against large groups above 5, including at Goddard Park and Lincoln Woods, she is ordering state beaches and parks to close starting Friday, April 3.
"They were packed," Raimondo said, expressing incredulity that Rhode Islanders would continue to recklessly jeopardize their lives and the lives of others. Raimondo said people may still walk to parks and on bike paths, but can no longer park cars in those areas, in a manner that would allow large groups to gather. Walks and outdoor exercise activities are still OK, she said, but "You can not do them in big groups."
No evictions, utility shut-offs till April 17
If you are a landlord, listen to me. You are not evicting anyone until April 17," Raimondo said. Landlords will also not be evicting people after that, she said, but she will be working on additional protections for out of work people during the crisis before April 17, she said.
Medical personnel needed, urged to volunteer
Raimondo also noted the need for medical personnel as the confirmed and serious cases of COVID-19 are expected to rise beyond the state health care system's current capacity, medical personnel are also a serious need. The state needs all retired and part-time medical personnel to step up and offer their assistance during the criss, Raimondo said.
"If you're out there, if your retired or if you only work part time, I'm calling you up," Raimondo said. She urged anyone with medical training who is not already working to reach out through the RI Responds website.